SQL Subquery Exercises: Find all the orders issued against the salesman who may works for customer whose id is 3007
SQL SUBQUERY : Exercise-3 with Solution
3. Write a query to find all the orders issued against the salesman who may works for customer whose id is 3007.
Sample table: Orders
Sample Solution:
SELECT *
FROM orders
WHERE salesman_id =
    (SELECT DISTINCT salesman_id 
     FROM orders 
     WHERE customer_id =3007);

Output of the Query:
ord_no	purch_amt	ord_date	customer_id	salesman_id
70002	65.26		2012-10-05	3002		5001
70005	2400.60		2012-07-27	3007		5001
70008	5760.00		2012-09-10	3002		5001
70013	3045.60		2012-04-25	3002		5001

Explanation: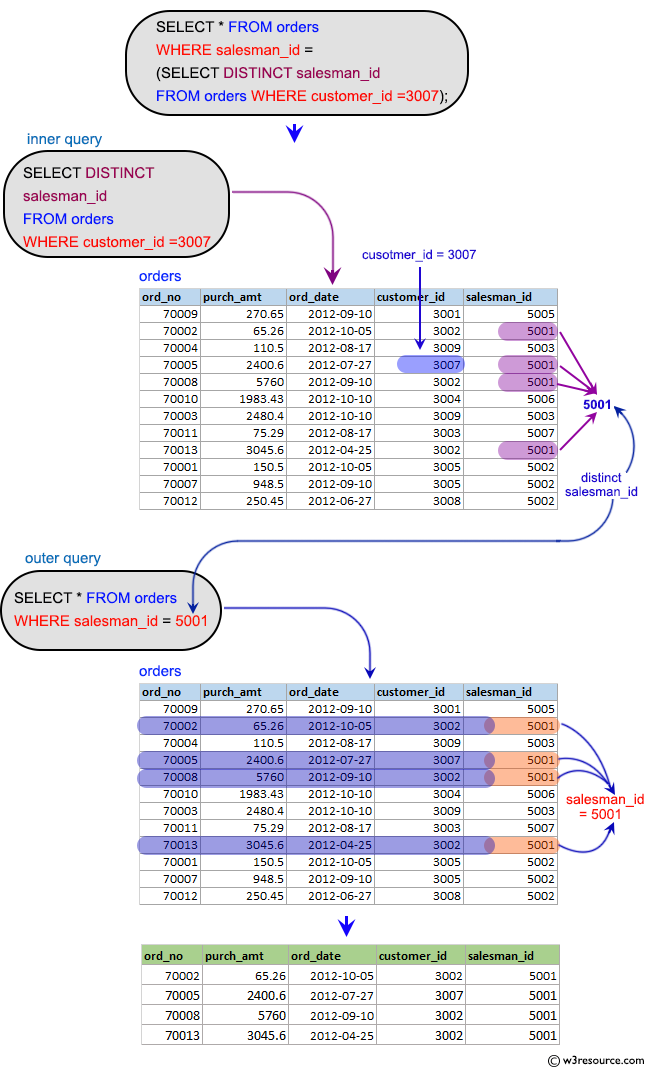 Practice Online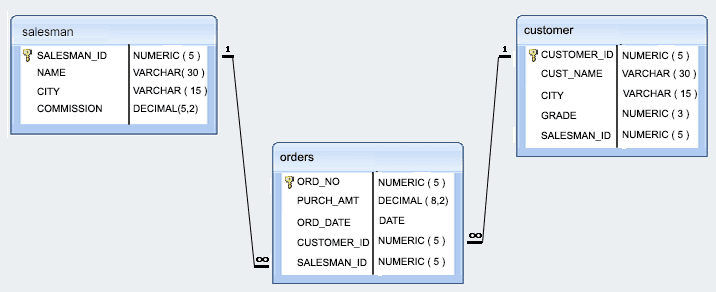 Query Visualization:
Duration: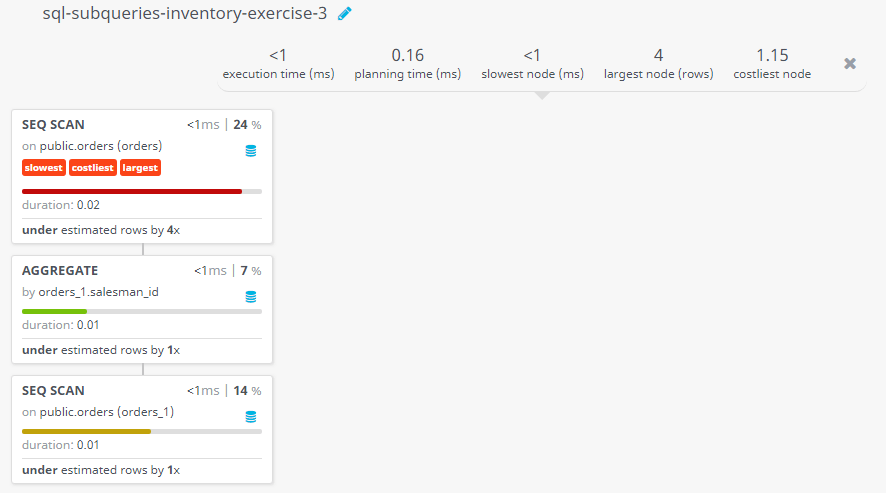 Rows: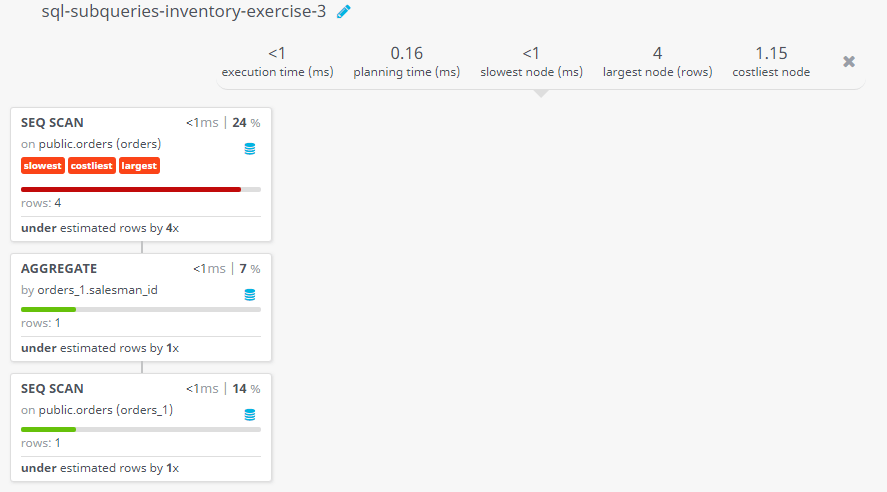 Cost: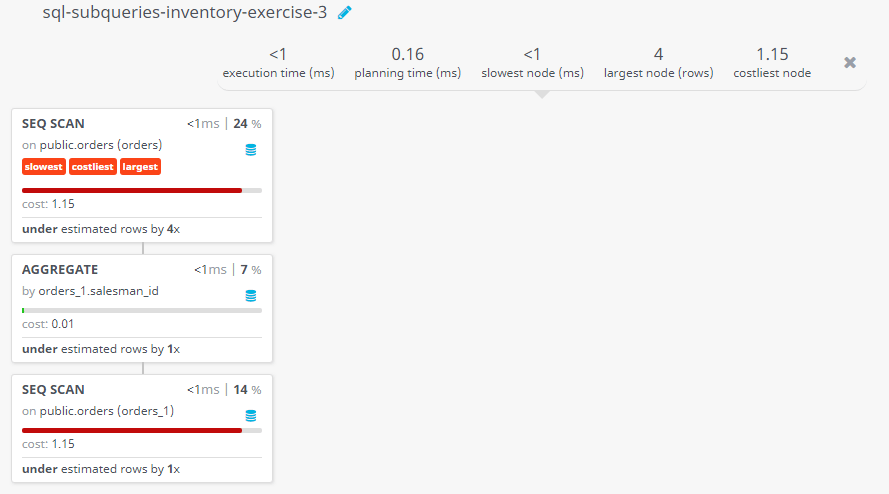 Contribute your code and comments through Disqus.
Previous: Write a query to display all the orders for the salesman who belongs to the city London.
Next: Write a query to display all the orders which values are greater than the average order value for 10th October 2012.
What is the difficulty level of this exercise?

---
New Content published on w3resource :
---
---
---