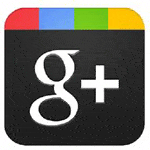 Google Plus API Tutorial
Introduction
Google Plus API for developers allows you to fetch public data from Google+. In this tutorial w3resource discusses an overview of Google Plus API, followed by detail tutorial of all the necessary steps one need to perform to successfully fetch public data from Google+.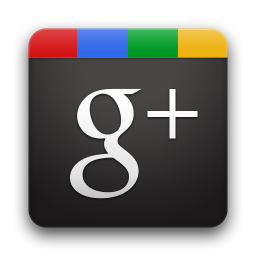 The Purpose of Google+ API is to provide a programming interface so that you can integrate application or website with Google+.
Google implies a limit to the usage of Google+ API - Each developer has a quota. We will see about that when we will discuss Google API console.
Google uses OAuth2.0 protocol to authorize your application when it tries to access user data.
It mostly uses standard HTTP method by means of RESTful API design to fetch and manipulate user data.
So, to get the profile information of a user, syntax of the command which has to be used is following :
GET https://www.googleapis.com/plus/v1/people/userId
Where userId is the userid of the user whose profile information you want to fetch.
Google uses JSON Data Format to represent the resources in the API.
You may pass several parameters while fetching data using Google+ API. Following table shows the common parameters used :
| Parameter | Value | Description |
| --- | --- | --- |
| callback | string | If you want to use JSONP with the API, this specifies the JavaScript function to which the response data will be passed. |
| fields | string | For better performance, if you want to include only certain fields, referred as Partial Response, this specifies the list of fields. |
| key | string | API key provided to a registered developer. Used to authorize the corresponding application when it tries to access the user data. |
| access_token | string | OAuth 2.0 token for the current user. |
| prettyPrint | boolean | You can set it to 'true' to make the code more readable by adding indentation and line breaks. |
| userIp | boolean | This is to identify the IP address of the user, whose data is sought by making an API call. If a server-side application makes an API call, this keeps the restriction implied by user-quota enforced. |
Though each API resource (like people, activities) has some unique properties, there are properties which are common to all resources. The following table shows the properties common to all resources :
| Property | Value | Description |
| --- | --- | --- |
| displayName | string | Name of the resource. May be used for displaying data to user. |
| id | string | For better performance, if you want to include only certain fields, referred as Partial Response, this specifies the list of fields. |
| kind | string | Identifies what kind of resource a JSON object represents. While parsing, a user data(in JSON format), if an unknown object is found, this may help to decide how to parse that programmatically. |
| url | string | Primary url or permalink for the associated resource. |
If the API returns a large number of collection, then each response comprises of a limited number of items, which may be obtained by 'maxResults'. By passing the value of 'nextPageToken' property of each response to 'pageToken' property, next request can be obtained. Repeating this process, you may obtain the full response.