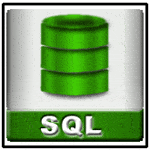 SQL SELECT with DISTINCT on multiple columns
Description
Multiple fields may also be added with DISTINCT clause. DISTINCT will eliminate those rows where all the selected fields are identical.
Table of contents:
Example : Sample SELECT statement
Here is an simple query on some selected columns in orders table where agent_code='A002'
Sample table : orders

SELECT agent_code, ord_amount, cust_code, ord_num
FROM orders 
WHERE agent_code='A002';

Output
The above picture shows the same agent_code, ord_amount and cust_code appears more than once in the orders table.
Example : SELECT with DISTINCT on two columns
To get the identical rows (based on two columns agent_code and ord_amount) once from the orders table, the following sql statement can be used :

SELECT  DISTINCT agent_code,ord_amount
FROM orders 
WHERE agent_code='A002';

Output
Pictorial presentation :
Example : SELECT with DISTINCT on three columns
To get the identical rows (based on three columns agent_code, ord_amount and cust_code) once from the orders table , the following sql statement can be used :

SELECT  DISTINCT agent_code, ord_amount,cust_code
FROM orders 
WHERE agent_code='A002';

Output
Pictorial presentation :
Example : SELECT with DISTINCT on all columns of the first query
To get the identical rows (on four columns agent_code, ord_amount, cust_code and ord_num) once from the orders table , the following sql statement can be used :

SELECT DISTINCT agent_code,ord_amount,cust_code,ord_num  
FROM orders 
WHERE agent_code='A002';

Output
In the above output, all rows whose agent_code is 'A002' have returned because there is no identical rows on agent_code, ord_amount, cust_code and ord_num. See the following presentation :
Pictorial presentation :
SELECT with DISTINCT on multiple columns and ORDER BY clause
You can use an order by clause in select statement with distinct on multiple columns. Here is an example :

SELECT  DISTINCT agent_code,ord_amount
FROM orders 
WHERE agent_code='A002' 
ORDER BY ord_amount;

Output
COUNT() function and SELECT with DISTINCT on multiple columns
You can use count() function in a select statement with distinct on multiple columns to count the distinct rows. Here is an example :

SELECT COUNT(*) 
FROM (
SELECT  DISTINCT agent_code, ord_amount,cust_code
FROM orders 
WHERE agent_code='A002');

Output