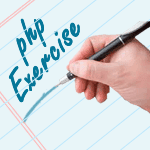 PHP String Exercises: Get the filename component of the specified path
PHP String: Exercise-13 with Solution
Write a PHP script to get the filename component of the following path.
Sample path : "https://www.w3resource.com/index.php"
Pictorial Presentation: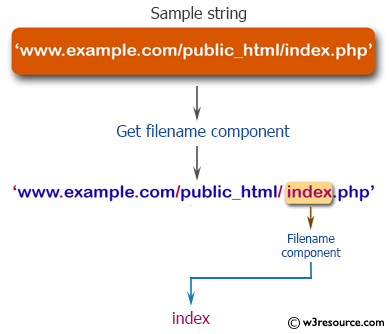 Sample Solution:
PHP Code:
<?php
$path = 'www.example.com/public_html/index.php';
$file = basename($path, ".php"); 
echo $file."\n";
?>


Sample Output:
index

Flowchart :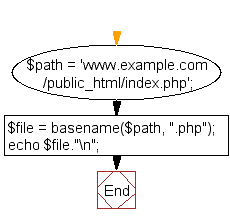 PHP Code Editor:
Have another way to solve this solution? Contribute your code (and comments) through Disqus.
Previous: Write a PHP script to put a string in an array.
Next: Write a PHP script to print the next character of a specific character.
What is the difficulty level of this exercise?

New Content: Composer: Dependency manager for PHP, R Programming
---