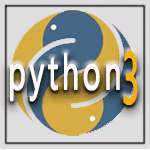 Python: Get the name of the host on which the routine is running
Python Basic: Exercise-100 with Solution
Write a Python program to get the name of the host on which the routine is running.
Sample Solution:-
Python Code:
import socket
host_name = socket.gethostname()
print()
print("Host name:", host_name)
print()


Sample Output:
Host name: server 

Python Code Editor:
Have another way to solve this solution? Contribute your code (and comments) through Disqus.
Previous: Write a Python program to clear the screen or terminal.
Next: Write a Python program to access and print a URL's content to the console.
What is the difficulty level of this exercise?

New Exercises:R Programming
---