SQL Exercise: Within each half of play, find the number of bookings
SQL soccer Database: Exercise-27 with Solution
27. From the following table, write a SQL query to count the number of bookings in each half of play within the normal play schedule. Return play_half, play_schedule, number of booking happened.
Sample table: player_booked
Sample Solution:
SQL Code:
SELECT play_half,play_schedule,COUNT(*) 
FROM player_booked
WHERE play_schedule='NT'
GROUP BY play_half,play_schedule;


Sample Output:
 play_half | play_schedule | count
-----------+---------------+-------
         1 | NT            |    61
         2 | NT            |   123
(2 rows)

Relational Algebra Expression:

Relational Algebra Tree: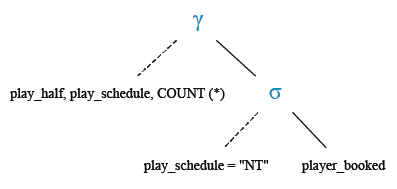 Practice Online
Sample Database: soccer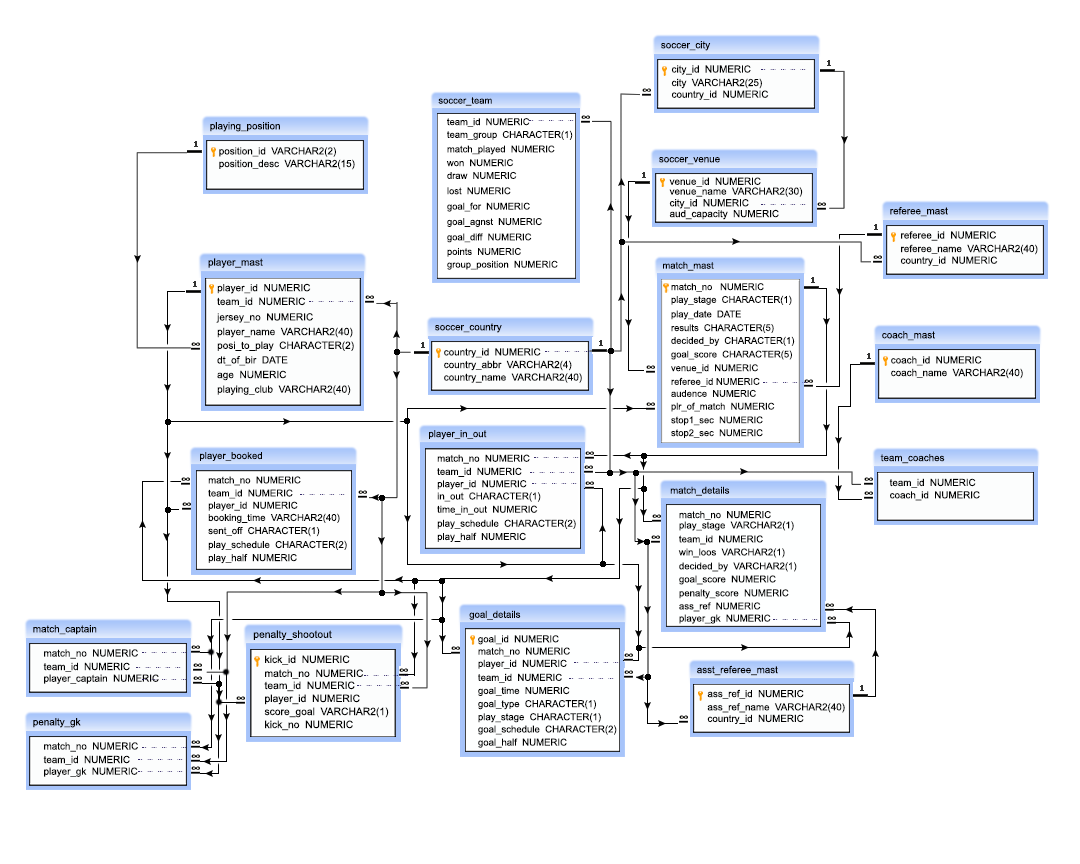 Query Visualization:
Duration: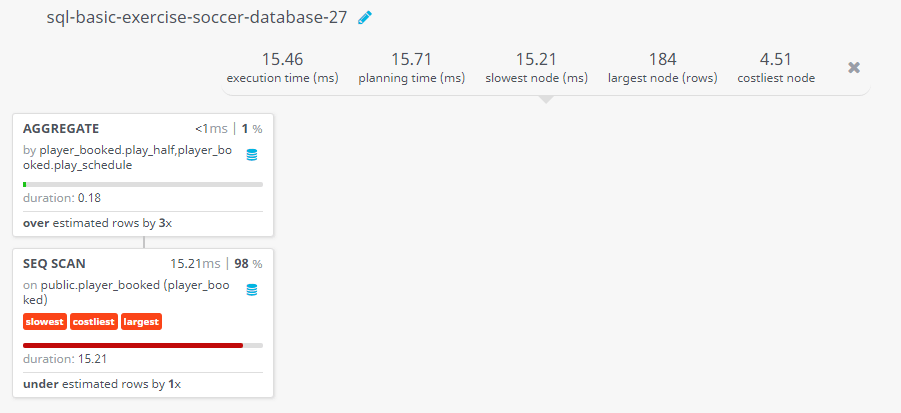 Rows: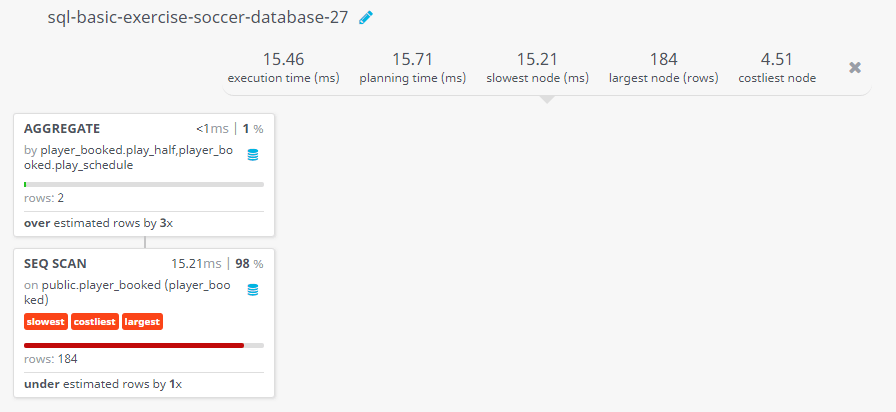 Cost: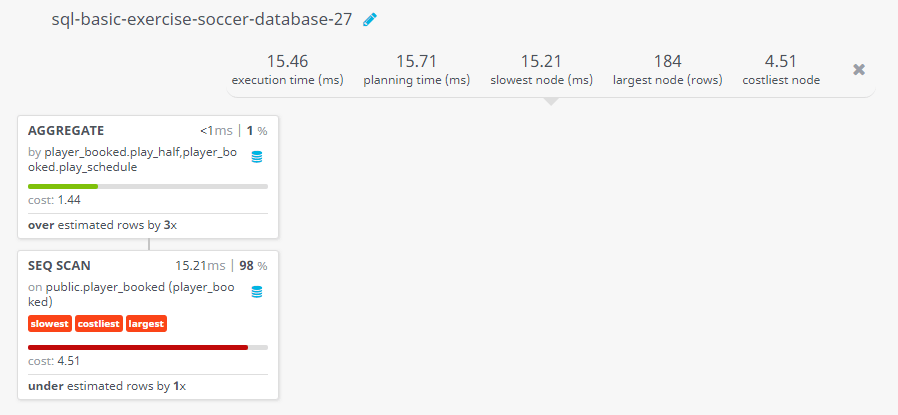 Have another way to solve this solution? Contribute your code (and comments) through Disqus.
Previous SQL Exercise: Find the number of penalty shots taken by the teams.
Next SQL Exercise: Find the number of booking happened in stoppage time.
What is the difficulty level of this exercise?
Test your Programming skills with w3resource's quiz.

SQL: Tips of the Day
Can a foreign key be NULL and/or duplicate?
First remember a Foreign key simply requires that the value in that field must exist first in a different table (the parent table). That is all an Foreign key is by definition. Null by definition is not a value. Null means that we do not yet know what the value is.
Ref: https://bit.ly/3uVu3OS
---
Exercises: Weekly Top 12 Most Popular Topics
---
---