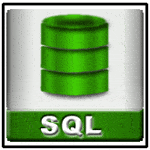 SQL: Display all the data of employees that work in department 47 or department 63
SQL Boolean Operator Statement : Exercise-12 with Solution
Write a query in SQL to display all the data of employees that work in department 47 or department 63.
Sample table : emp_details
Sample Solution :
SELECT * 
 FROM emp_details
  WHERE emp_dept = 47 OR emp_dept = 63;

Output:

Query Visualization:
Duration:

Rows:

Cost:

Practice Online
Have another way to solve this solution? Contribute your code (and comments) through Disqus.
Previous: Write a query in SQL to find the data of employees whose last name is Dosni or Mardy.
Next: SQL Wildcard and Special operators Exercises Home
What is the difficulty level of this exercise?

New Content: Composer: Dependency manager for PHP, R Programming
---