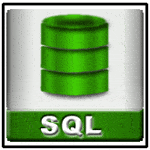 SQL: Using AND, OR operator with a specified condition
SQL Boolean Operator Statement : Exercise-6 with Solution.
Write a SQL statement to display either those orders which are not issued on date 2012-09-10 and issued by the salesman whose ID is 505 and below or those orders which purchase amount is 1000.00 and below.
Sample table : orders
Sample Solution :
SELECT * 
FROM  orders 
WHERE NOT ((ord_date ='2012-09-10' 
AND salesman_id>505) 
OR purch_amt>1000.00);
Output of the Query:
ord_no	purch_amt	ord_date	customer_id	salesman_id
70002	65.26		2012-10-05	3002		5001
70004	110.50		2012-08-17	3009		5003
70011	75.29		2012-08-17	3003		5007
70001	150.50		2012-10-05	3005		5002
70012	250.45		2012-06-27	3008		5002
Explanation :

Pictorial presentation :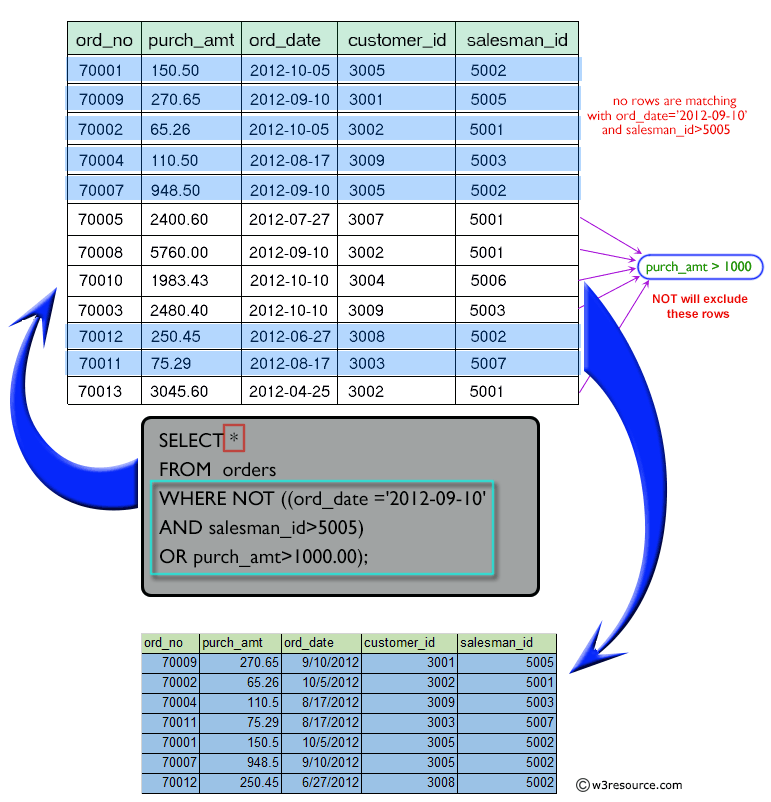 Query Visualization:
Duration:

Rows:

Cost:

Practice Online
Have another way to solve this solution? Contribute your code (and comments) through Disqus.
Previous: Write a SQL query to display those customers who are neither belongs to the city New York nor grade value is more than 100.
Next: Write a SQL statement to display salesman_id, name, city and commission who gets the commission within the range more than 0.10% and less than 0.12%.
What is the difficulty level of this exercise?

New Content: Composer: Dependency manager for PHP, R Programming
---