SQL Exercises: Find largest number of orders booked by the customer
SQL Formatting Output: Exercise-9 with Solution
Write a SQL statement to make a report with customer ID in such a manner that, the largest number of orders booked by the customer will come first along with their highest purchase amount.
Sample table: orders
Sample Solution:
SELECT customer_id, COUNT(DISTINCT ord_no), 
MAX(purch_amt) 
FROM orders 
GROUP BY customer_id 
ORDER BY 2 DESC;
Output of the Query:
customer_id	count		max
3002		3		5760.00
3009		2		2480.40
3005		2		948.50
3004		1		1983.43
3001		1		270.65
3007		1		2400.60
3008		1		250.45
3003		1		75.29
Explanation:

Pictorial presentation: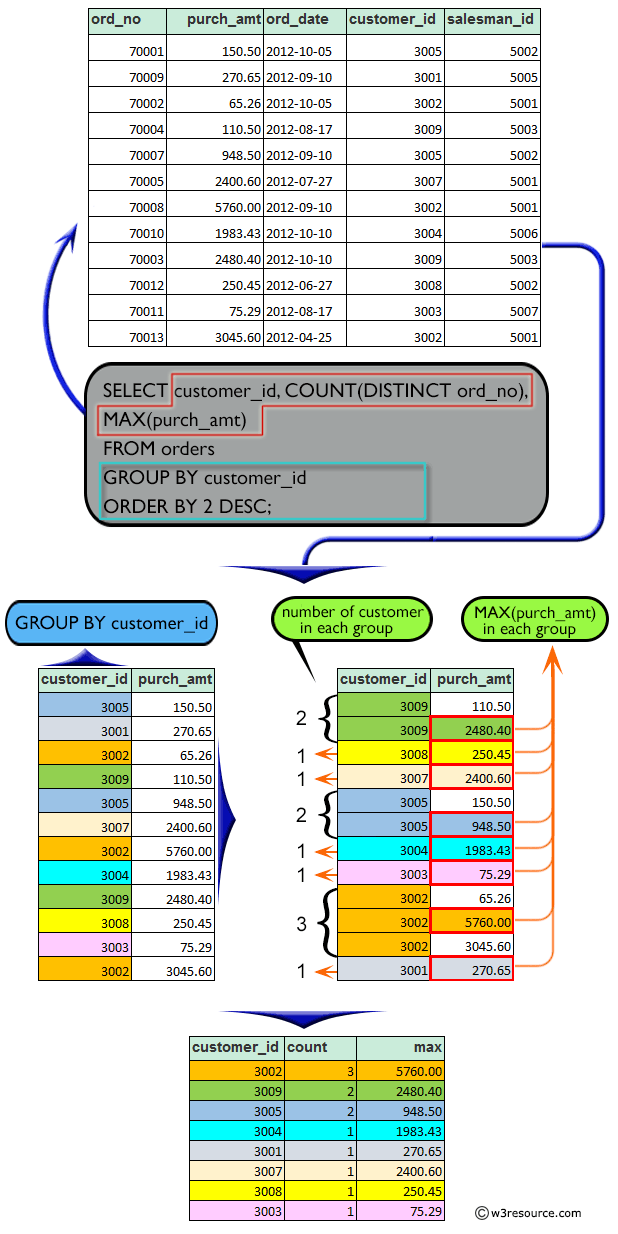 Practice Online
Query Visualization:
Duration: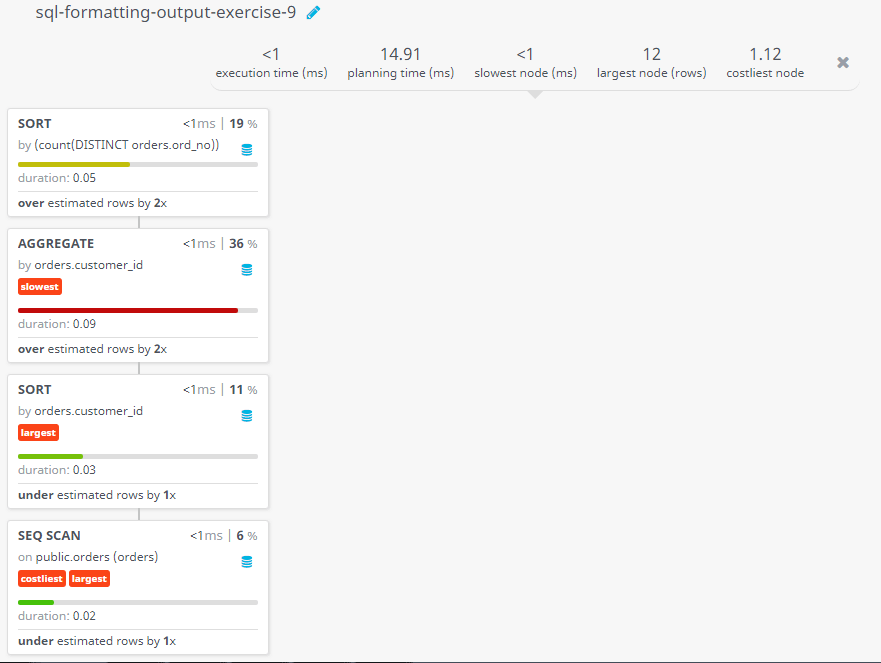 Rows: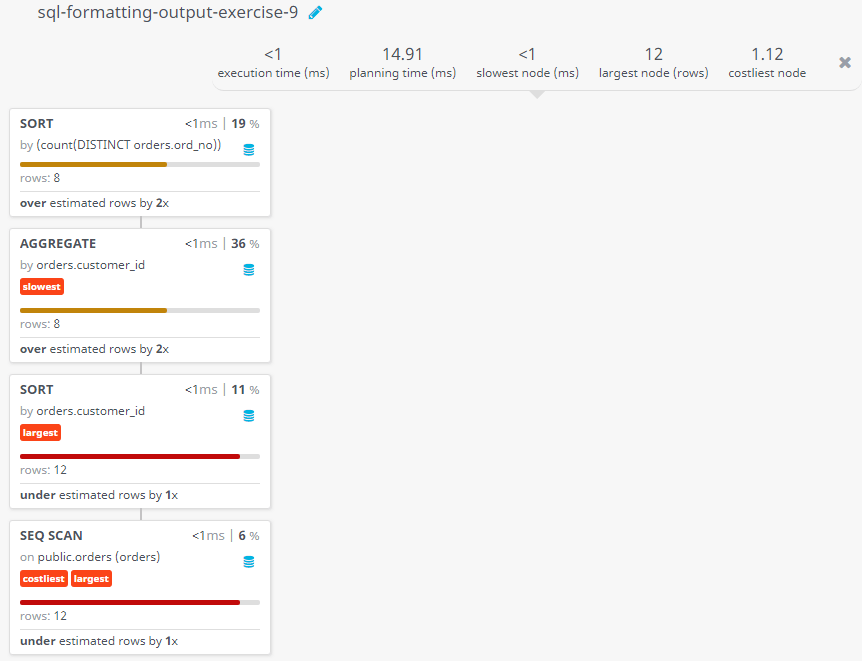 Cost: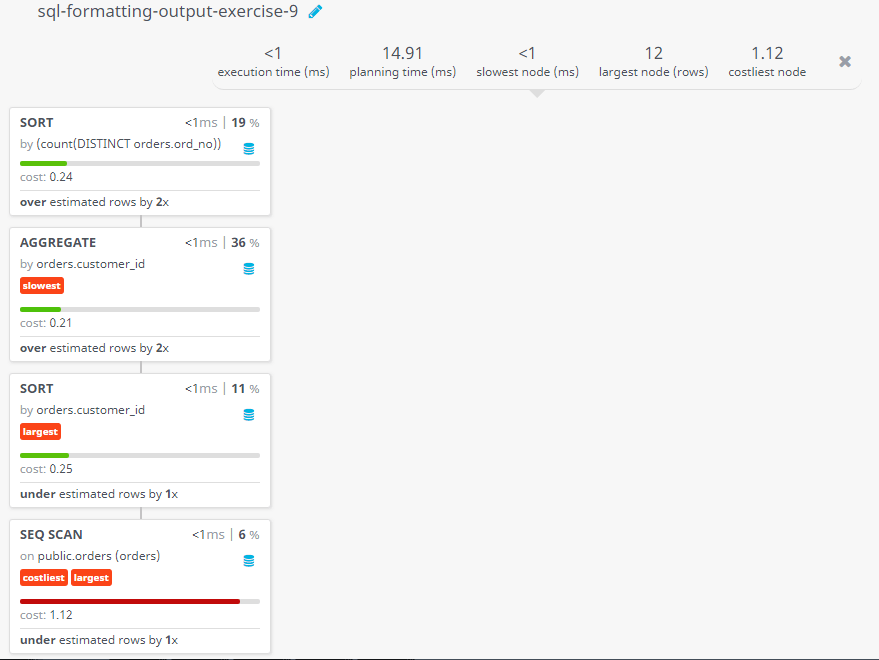 Have another way to solve this solution? Contribute your code (and comments) through Disqus.
Previous: Write a SQL statement to display customer name, city and grade in such a manner that, the customer holding highest grade will come first.
Next: Write a SQL statement make a report with order date in such a manner that, the latest order date will come last along with the total purchase amount and total commission (15% for all salesmen) for that date.
What is the difficulty level of this exercise?

---
---
New Content published on w3resource:
---