SQL Query on Multiple Tables Exercises: Find all customers with orders on October 5, 2012.
SQL Query on multiple tables : Exercise-8 with Solution
From the following table, write a SQL query to find those customers who made orders on October 5, 2012. Return customer_id, cust_name, city, grade, salesman_id, ord_no, purch_amt, ord_date, customer_id and salesman_id.
Sample table: Customer
Sample table: Orders
Sample Solution:
SELECT *
FROM customer a,orders  b 
WHERE a.customer_id=b.customer_id 
AND b.ord_date='2012-10-05';

Output of the Query:
customer_id	cust_name	city		grade	salesman_id	ord_no	purch_amt	ord_date	customer_id	salesman_id
3002		Nick Rimando	New York	100	5001		70002	65.26		2012-10-05	3002		5001
3005		Graham Zusi	California	200	5002		70001	150.50		2012-10-05	3005		5002

Relational Algebra Expression:

Relational Algebra Tree: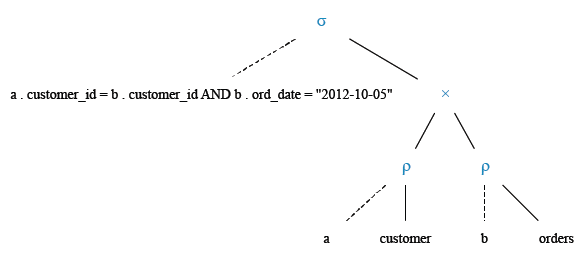 Explanation: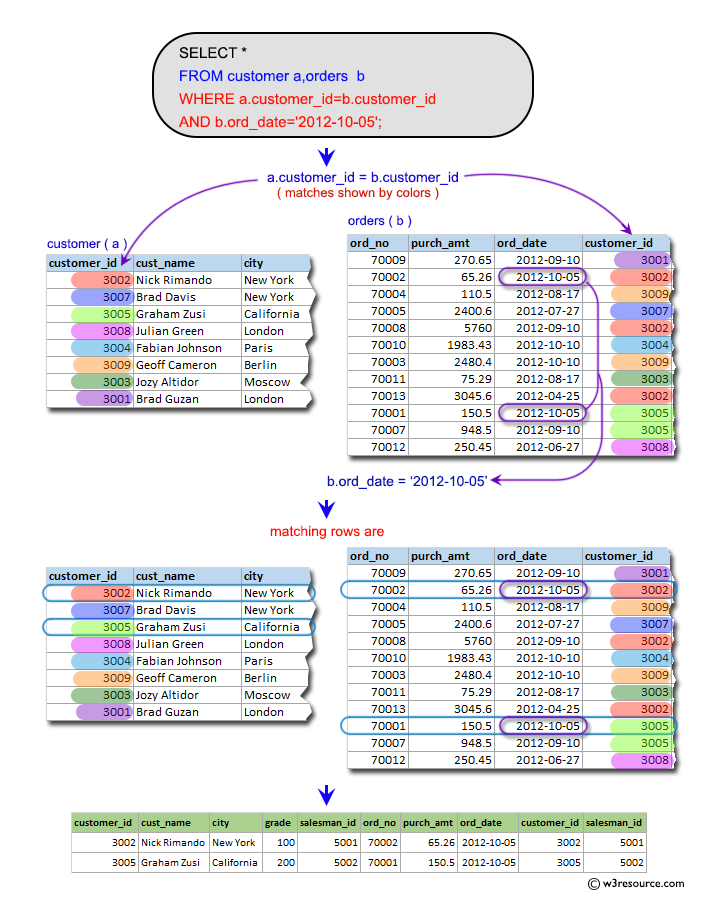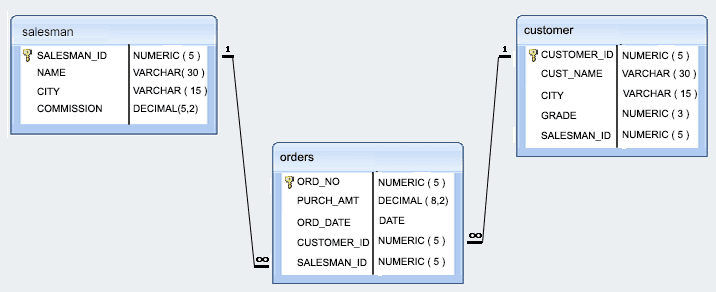 Contribute your code and comments through Disqus.
Previous: From the following tables, write a SQL query to find those orders executed by the salesperson, ordered by the customer whose grade is greater than or equal to 200. Compute purch_amt*commission as "Commission". Return customer name, commission as "Commission%" and Commission.
Next: SQL Exercises, Practice, Solution - JOINS.
What is the difficulty level of this exercise?

---
New Content published on w3resource:
---
---