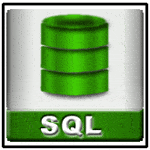 SQL Subquery Exercises: Display the employee name and hiredate for all employees in the same department as Clara. Exclude Clara
SQL SUBQUERY: Exercise-13 with Solution
Write a query to display the employee name( first name and last name ) and hiredate for all employees in the same department as Clara. Exclude Clara.
Sample table: employees
Sample Solution:
SELECT first_name, last_name, hire_date  
FROM employees  
WHERE department_id =  
( SELECT department_id  
FROM employees  
WHERE first_name = 'Clara')  
AND first_name <> 'Clara';
Sample Output:
first_name	last_name	hire_date
John		Russell		2004-10-01
Karen		Partners	2005-01-05
Alberto		Errazuriz	2005-03-10
Gerald		Cambrault	2007-10-15
Eleni		Zlotkey		2008-01-29
Peter		Tucker		2005-01-30
David		Bernstein	2005-03-24
Peter		Hall		2005-08-20
Christopher	Olsen		2006-03-30
Nanette		Cambrault	2006-12-09
Oliver		Tuvault		2007-11-23
Janette		King		2004-01-30
Patrick		Sully		2004-03-04
Allan		McEwen		2004-08-01
Lindsey		Smith		2005-03-10
Louise		Doran		2005-12-15
Sarath		Sewall		2006-11-03
Danielle	Greene		2007-03-19
Mattea		Marvins		2008-01-24
David		Lee	        2008-02-23
Sundar		Ande		2008-03-24
Amit		Banda		2008-04-21
Lisa		Ozer		2005-03-11
Harrison	Bloom		2006-03-23
Tayler		Fox		2006-01-24
William		Smith		2007-02-23
Elizabeth	Bates		2007-03-24
Sundita		Kumar		2008-04-21
Ellen		Abel		2004-05-11
Alyssa		Hutton		2005-03-19
Jonathon	Taylor		2006-03-24
Jack		Livingston	2006-04-23
Charles		Johnson		2008-01-04

Practice Online
Query Visualization:
Duration: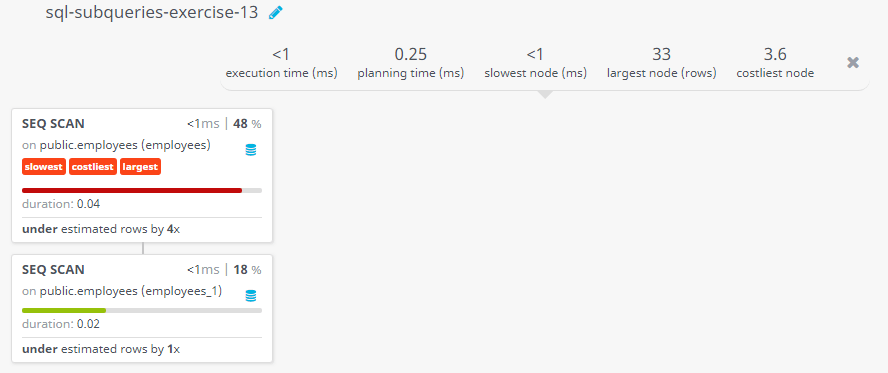 Rows: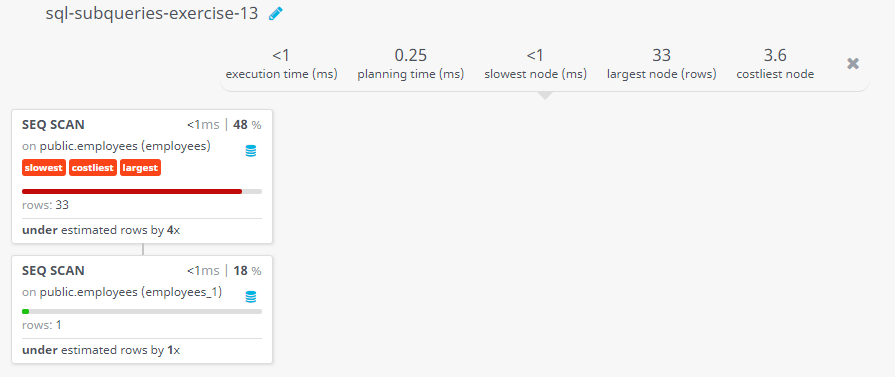 Cost: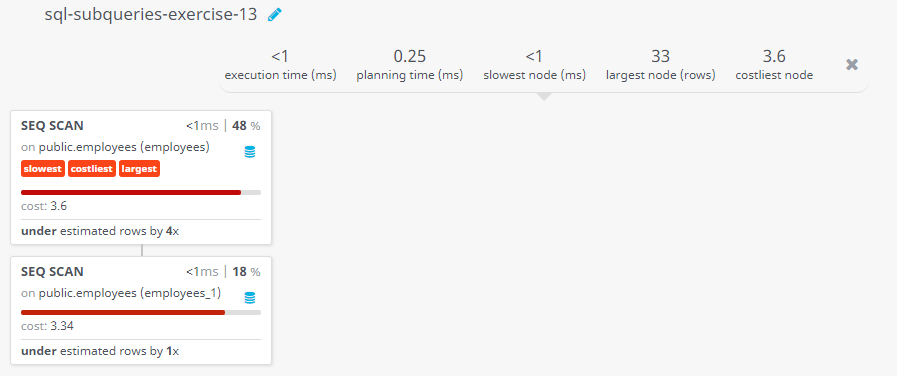 Contribute your code and comments through Disqus.
Previous: Write a query to display all the information for those employees whose id is any id who earn the second highest salary.
Next: Write a query to display the employee ID and name ( first name and last name ) of all employees who works in such a department where the employees are working whose name containing a letter 'T'.
What is the difficulty level of this exercise?

New Content: Composer: Dependency manager for PHP, R Programming
---