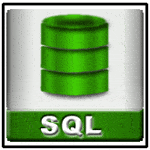 SQL Subquery Exercises: Display the department ID, full name, salary for highest salary drawar in a department
SQL SUBQUERY : Exercise-54 with Solution
Write a query in SQL to display the department ID, full name (first and last name), salary for those employees who is highest salary drawar in a department.
Sample table: employees
Sample Solution:
SELECT department_id, first_name || ' ' || last_name AS Employee_name, salary 
	FROM employees a
		WHERE salary = 
			(SELECT MAX(salary) 
				FROM employees 
			WHERE department_id = a.department_id);
Sample Output:
department_id	employee_name	salary
90		Steven King			24000.00
60		Alexander Hunold	9000.00
100		Nancy Greenberg		12000.00
30		Den Raphaely		11000.00
50		Adam Fripp		8200.00
80		John Russell		14000.00
0		Kimberely Grant		7000.00
10		Jennifer Whalen		4400.00
20		Michael Hartstein	13000.00
40		Susan Mavris		6500.00
70		Hermann Baer		10000.00
110		Shelley Higgins		12000.00

Practice Online
Query Visualization:
Duration: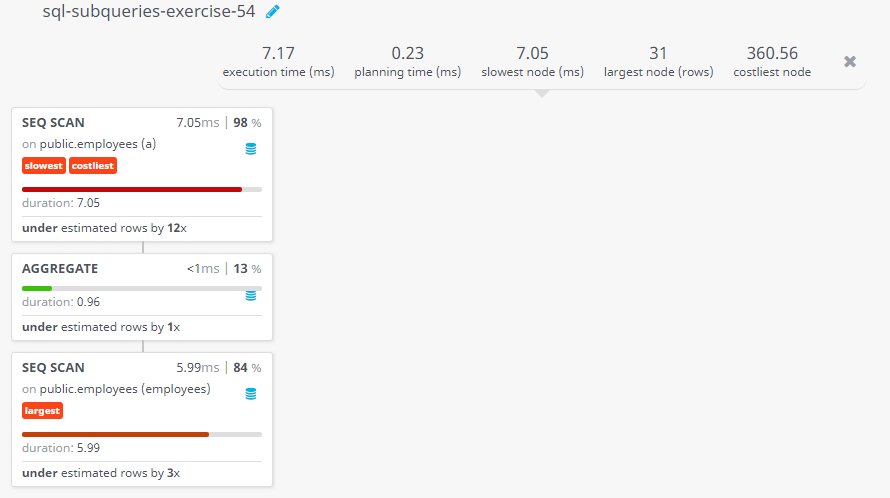 Rows: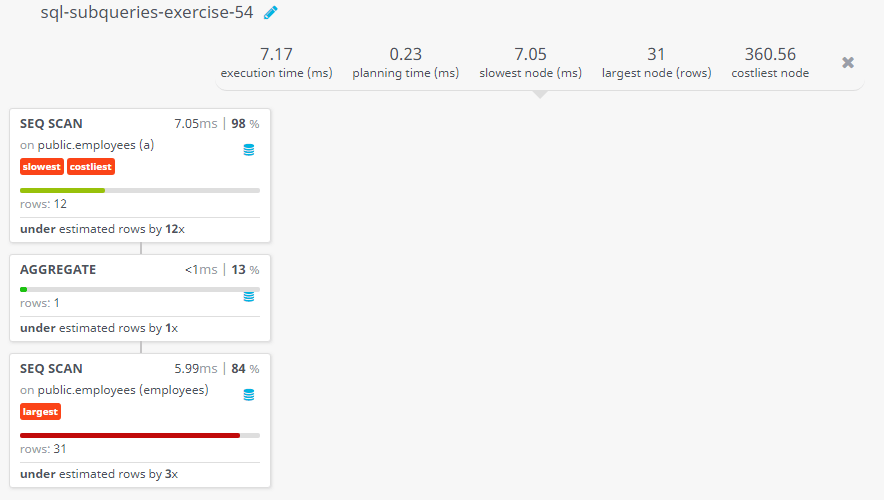 Cost: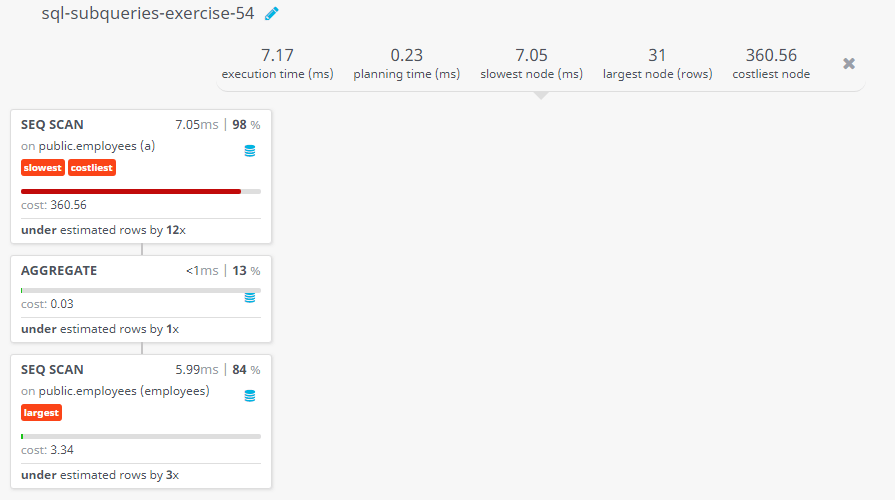 Have another way to solve this solution? Contribute your code (and comments) through Disqus.
Previous: Write a query in SQL to display the details of departments managed by Susan.
Next: Write a query in SQL to display all the information of those employees who did not have any job in the past.
What is the difficulty level of this exercise?

New Content: Composer: Dependency manager for PHP, R Programming
---