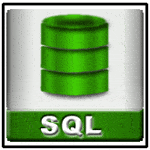 SQL: Using where, like and underscore operators
SQL Wildcard & Special Operator : Exercise-11 with Solution
Write a SQL statement to find those salesmen with all information whose name containing the 1st character is 'N' and the 4th character is 'l' and rests may be any character.
Sample table : salesman
Sample Solution :
SELECT *
FROM salesman
WHERE name LIKE 'N__l%';
Output of the Query:
salesman_id	name		city	commission
5002		Nail Knite	Paris	0.13
Explanation :

Pictorial presentation :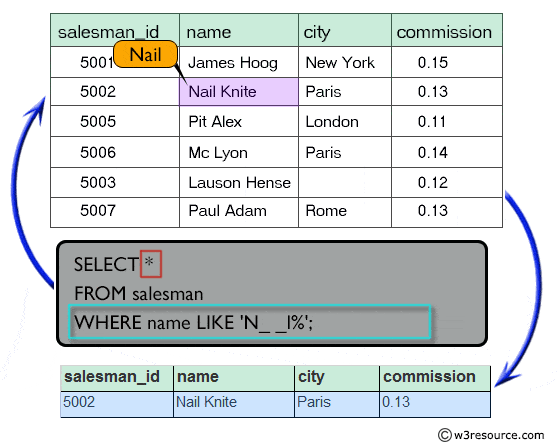 Query Visualization:
Duration:

Rows:

Cost:

Practice Online
Contribute your code and comments through Disqus.
Previous: Write a SQL statement to find all those customers with all information whose names are ending with the letter 'n'.
Next: Write a SQL statement to find those rows from the table testtable which contain the escape character underscore ( _ ) in its column 'col1'.
What is the difficulty level of this exercise?

New Content: Composer: Dependency manager for PHP, R Programming
---