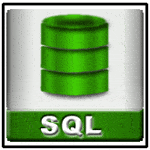 SQL: Filter records using in operator
SQL Wildcard & Special Operator : Exercise-2 with Solution
Write a query to filter those salesmen with all information who comes from any of the cities Paris and Rome.
Sample table: salesman
Sample Solution:
SELECT * 
FROM salesman 
WHERE city IN('Paris','Rome');
Output of the Query:
salesman_id	name		city	commission
5002		Nail Knite	Paris	0.13
5006		Mc Lyon		Paris	0.14
5007		Paul Adam	Rome	0.13
Explanation:

Pictorial presentation :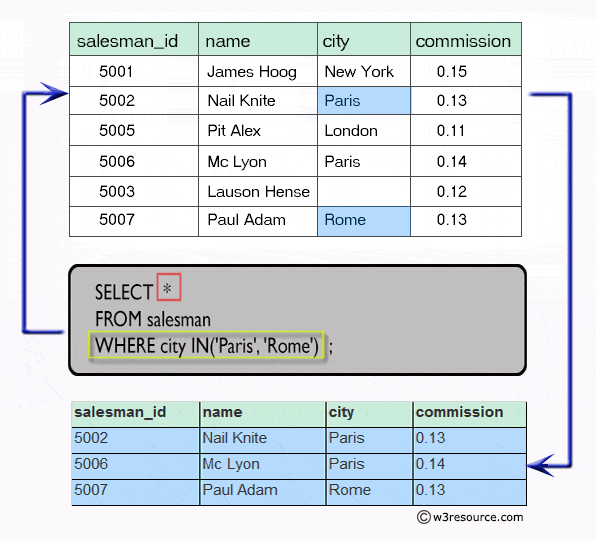 Query Visualization:
Duration:

Rows:

Cost:

Practice Online
Contribute your code and comments through Disqus.
Previous: Write a SQL statement to find those salesmen with all information who come from the city either Paris or Rome. 
Next: Write a query to produce a list of salesman_id, name, city and commision of each salesman who live in cities other than Paris and Rome.
What is the difficulty level of this exercise?

New Content: Composer: Dependency manager for PHP, R Programming
---