SQL Subquery Exercises: Display the salesmen which name are alphabetically lower than the name of the customers
SQL SUBQUERY: Exercise-21 with Solution
21. Write a query to display the salesmen which name are alphabetically lower than the name of the customers.
Sample table: Salesman
Sample table: Customer
Sample Solution:
SELECT *
FROM salesman a
WHERE EXISTS
   (SELECT *
	FROM CUSTOMER b
	WHERE  a.name  < b.cust_name);

Output of the Query:
salesman_id	name		city		commission
5001		James Hoog	New York	0.15
5002		Nail Knite	Paris		0.13
5006		Mc Lyon		Paris		0.14
5003		Lauson Hen	San Jose	0.12

Explanation: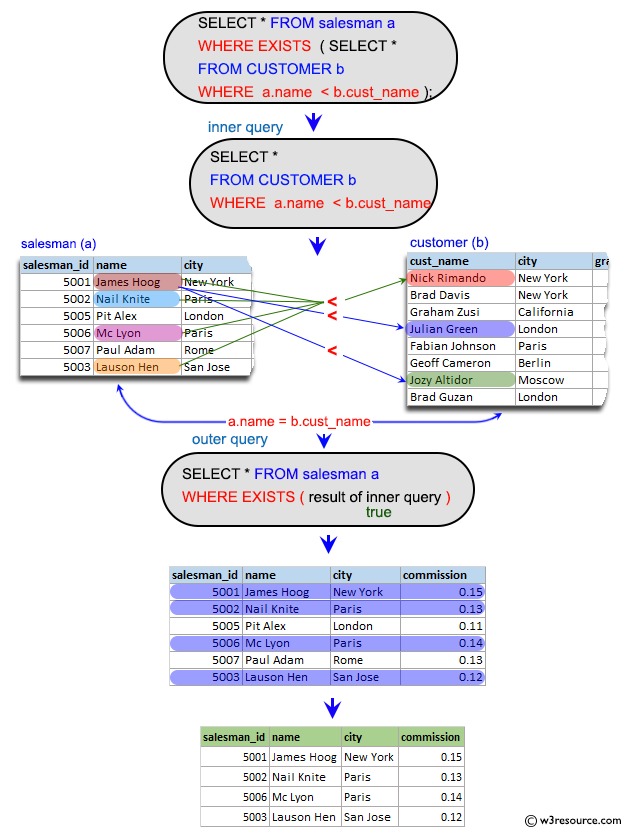 Practice Online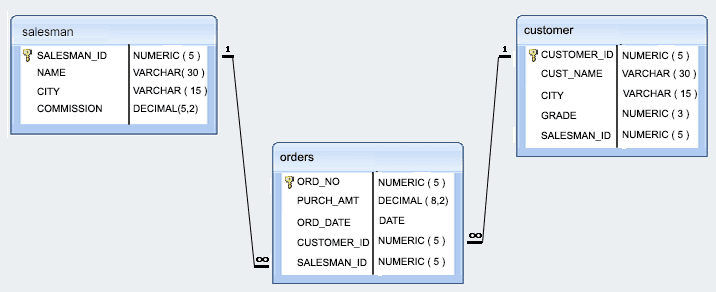 Query Visualization:
Duration: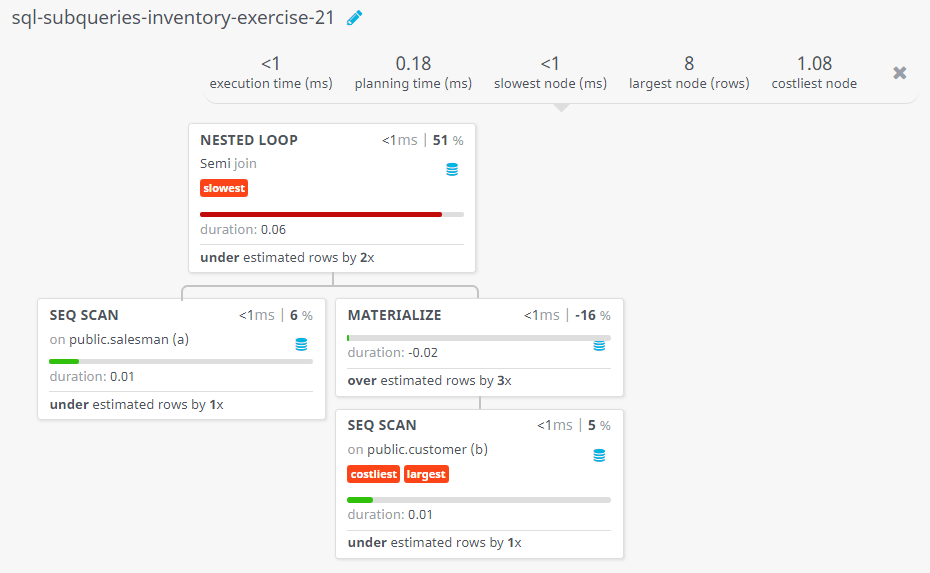 Rows: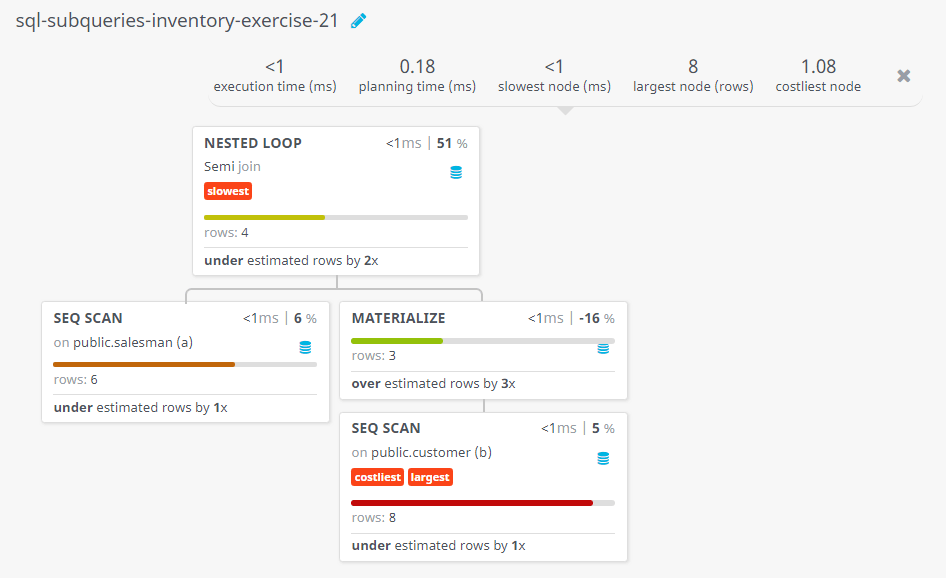 Cost: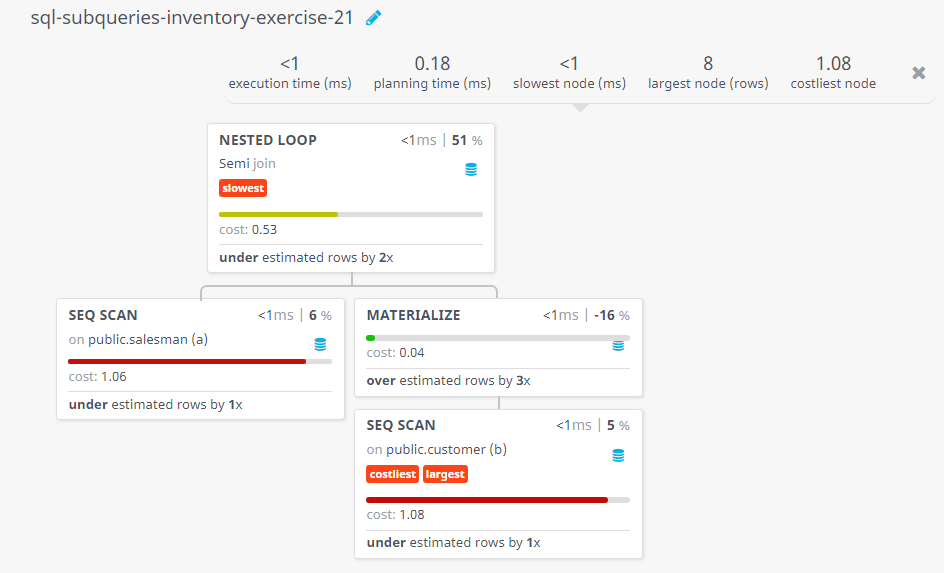 Contribute your code and comments through Disqus.
Previous: Write a query to find all the salesmen for whom there are customers that follow them.
Next: Write a query to display the customers who have a greater gradation than any customer who belongs to the alphabetically lower than the city New York.
What is the difficulty level of this exercise?

---
New Content published on w3resource :
---
---
---