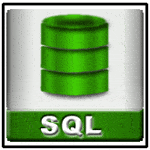 SQL Subquery Exercises: Display the first name and last name of employees working for the department which allotment amount is more than Rs.50000
SQL SUBQUERY: Exercise-36 with Solution
36. Write a query in SQL to display the first name and last name of employees working for the department which allotment amount is more than Rs.50000.
Sample table: emp_department
Sample table: emp_details
Sample Solution:
SELECT emp_fname, emp_lname 
 FROM emp_details
  WHERE emp_dept IN
  (SELECT dpt_code 
     FROM emp_department 
       WHERE dpt_allotment > 50000);

Output:
Practice Online
Sample Database: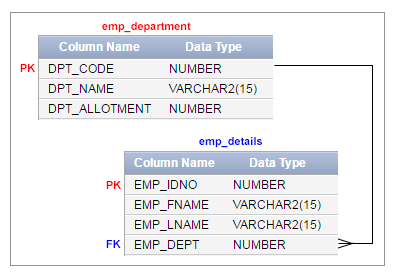 Query Visualization:
Duration: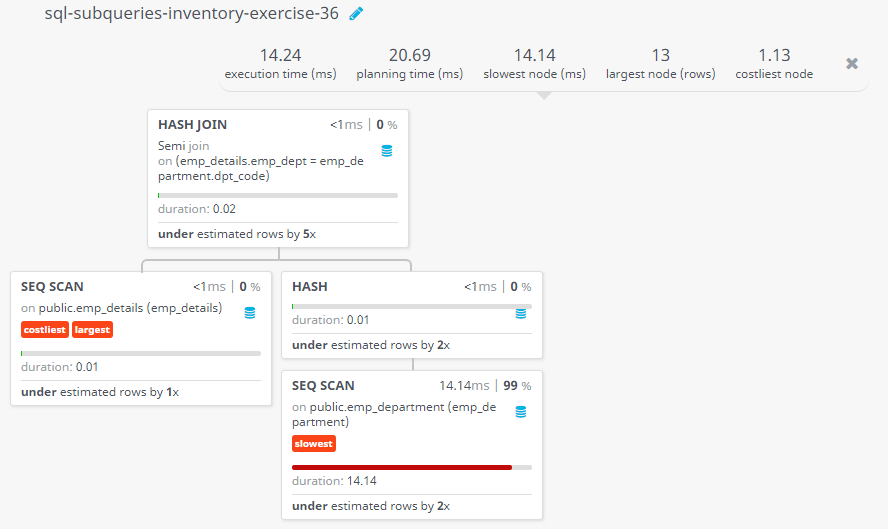 Rows: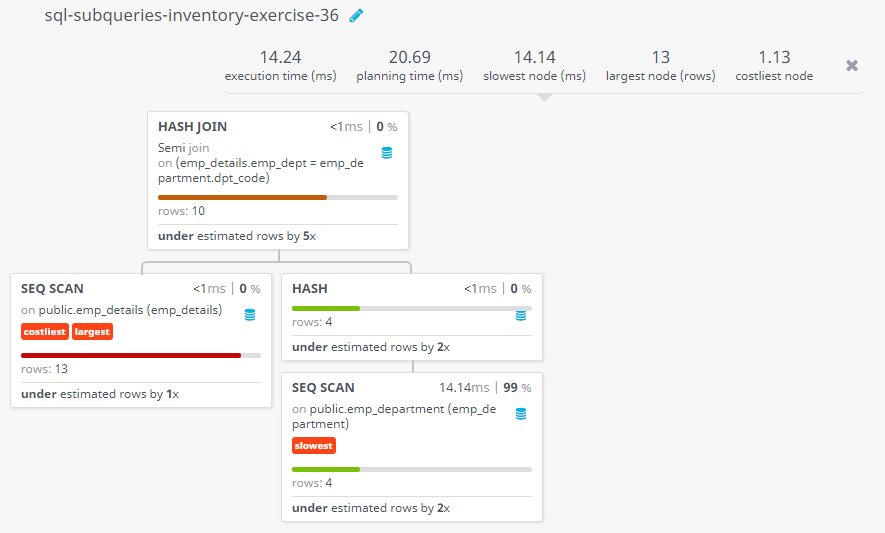 Cost: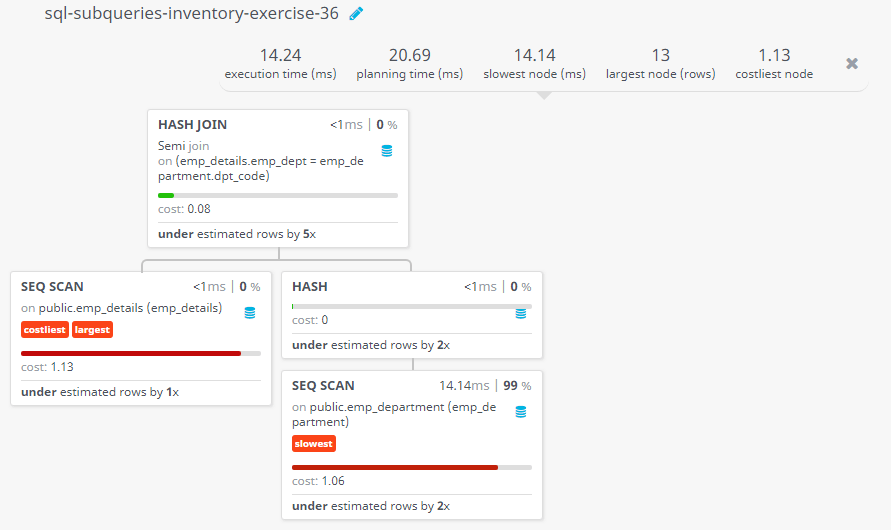 Contribute your code and comments through Disqus.
Previous: Write a query in SQL to display all the details of employees who works in department 89 or 63.
Next: Write a query in SQL to find the departments which sanction amount is larger than the average sanction amount of all the departments.
What is the difficulty level of this exercise?

New Content: Composer: Dependency manager for PHP, R Programming
---