PHP Math Exercises: Generate random 11 characters string of letters and numbers
PHP math: Exercise-3 with Solution
Write a PHP script to generate random 11 characters string of letters and numbers.
Pictorial Presentation: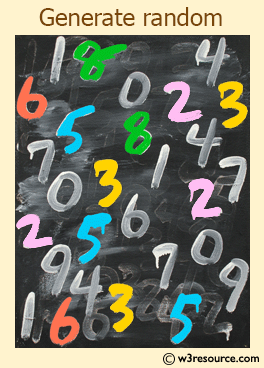 Sample Solution:
PHP Code:
<?php
$x = rand(10e12, 10e16);
echo base_convert($x, 10, 36)."\n";
?>


Sample Output:

3b6jfwh18v2

Flowchart: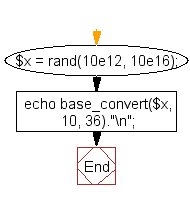 PHP Code Editor:
Have another way to solve this solution? Contribute your code (and comments) through Disqus.
Previous: Write a PHP script which rounds the specified values with 1 decimal digit precision.
Next: Write a PHP script to convert scientific notation to an int and a float.
What is the difficulty level of this exercise?
Test your Programming skills with w3resource's quiz.

---
---
---