SQL Exercises: Find the number of products with a price more than or equal to Rs.350
SQL Aggregate Functions: Exercise-22 with Solution
Write a SQL query to find the number of products with a price more than or equal to Rs.350.
Sample table: item_mast
Sample Solution:
SELECT COUNT(*) AS "Number of Products" 
  FROM item_mast 
    WHERE pro_price >= 350;

Output of the Query:
Number of Products
8

Practice Online
Query Visualization:
Duration: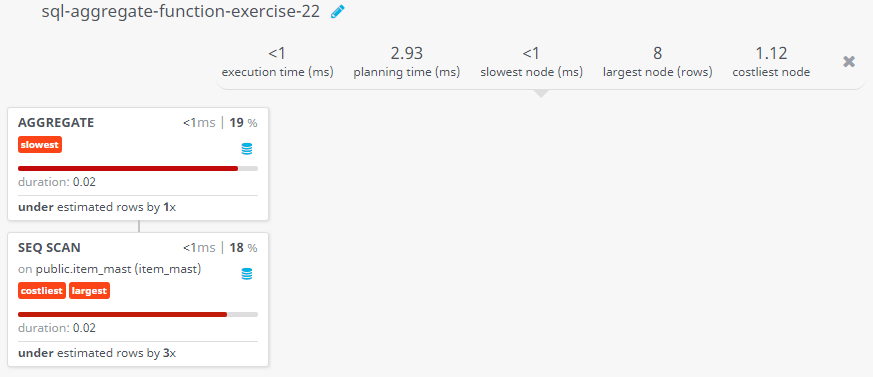 Rows: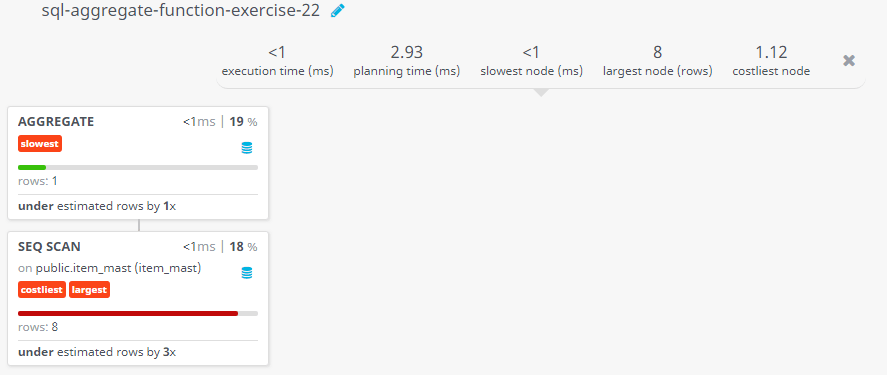 Cost: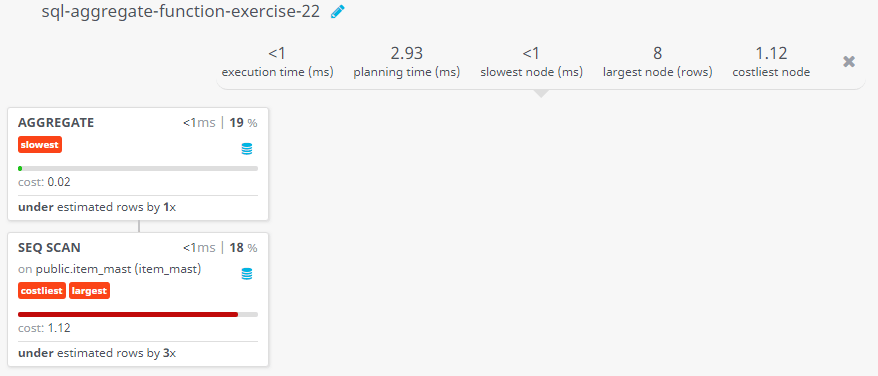 Practice Online
Have another way to solve this solution? Contribute your code (and comments) through Disqus.
Previous: Write a SQL query to calculate the average price of all the products.
Next: Write a SQL query to display the average price of each company's products, along with their code.
What is the difficulty level of this exercise?

---
---
New Content published on w3resource:
---