SQL Subquery Exercises: Display a set of rows to find all departments that do actually have one or more employees assigned to them
SQL SUBQUERY: Exercise-26 with Solution
From the following table, write a SQL query to find all those departments where at least one employee is employed. Return department name.
Sample table: employees
Sample table: departments
Sample Solution:
SELECT  department_name 
FROM departments 
WHERE department_id IN 
(SELECT DISTINCT(department_id) 
FROM employees);

Sample Output:
department_name
Administration
Marketing
Purchasing
Human Resources
Shipping
IT
Public Relations
Sales
Executive
Finance
Accounting

Pictorial Presentation: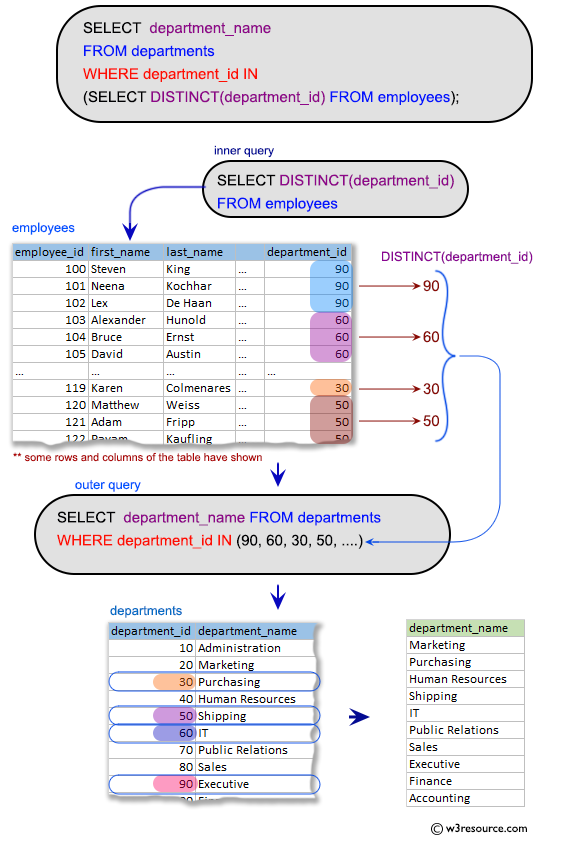 Practice Online
Query Visualization:
Duration: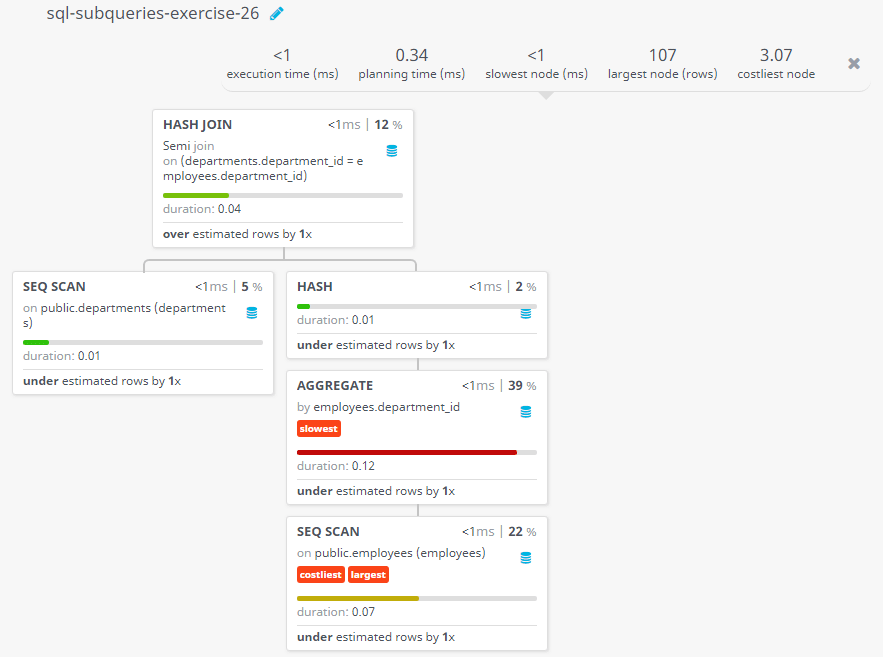 Rows: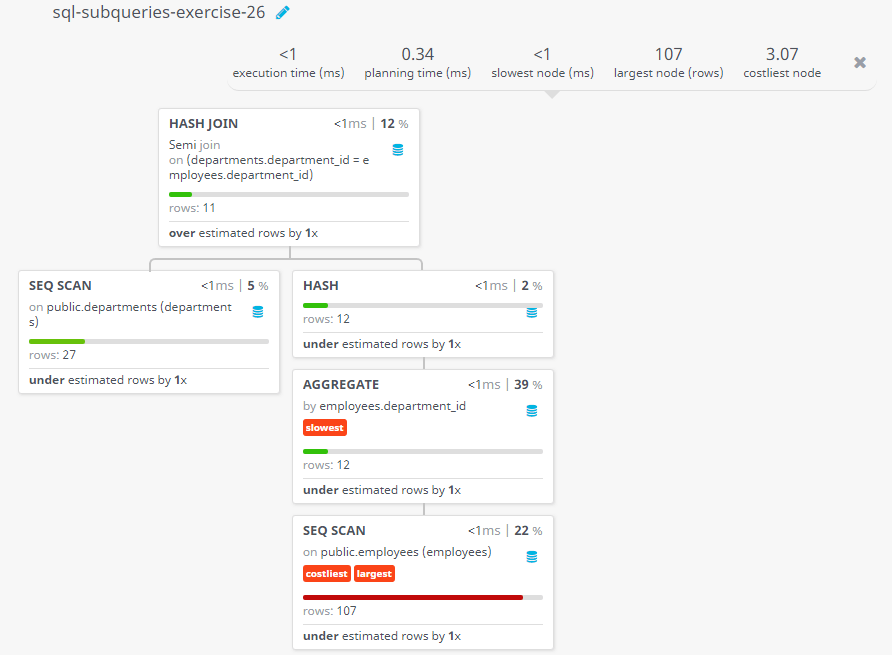 Cost: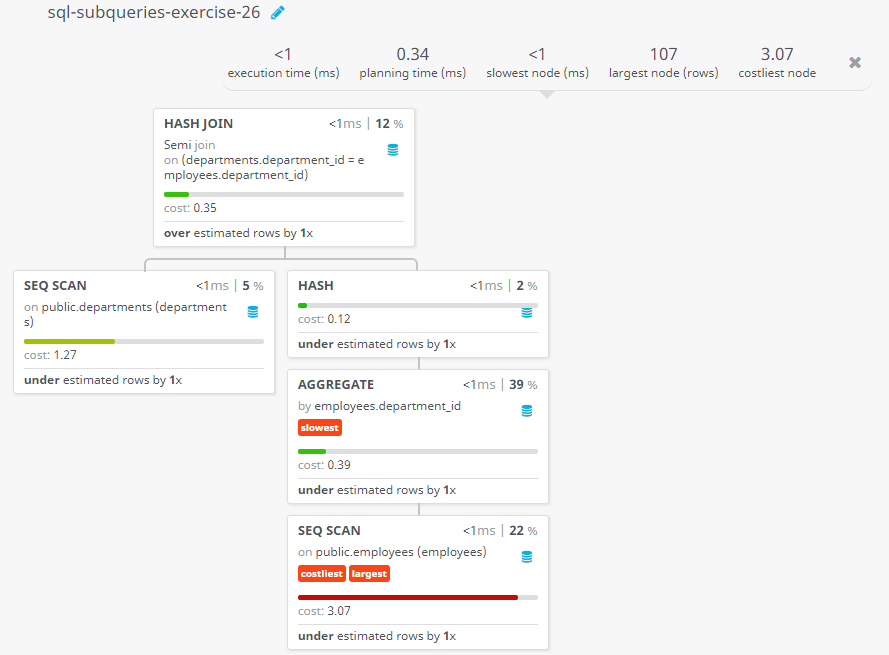 Have another way to solve this solution? Contribute your code (and comments) through Disqus.
Previous: Write a query to display the employee id, name ( first name and last name ), SalaryDrawn, AvgCompare (salary - the average salary of all employees) and the SalaryStatus column with a title HIGH and LOW respectively for those employees whose salary is more than and less than the average salary of all employees.
Next: From the following tables, write a SQL query to find those employees who work in departments located at 'United Kingdom'. Return first name.
Test your Programming skills with w3resource's quiz.
What is the difficulty level of this exercise?

SQL: Tips of the Day
"where 1=1" statement?
It's usually when folks build up SQL statements.
When you add and value = "Toyota" you don't have to worry about whether there is a condition before or just WHERE.
Ref: https://bit.ly/3cayyhJ
---
Exercises: Weekly Top 12 Most Popular Topics
---
---