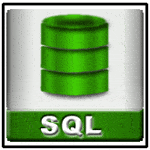 SQL Subquery Exercises: Identify all employees who work in departments located in the United Kingdom
SQL SUBQUERY: Exercise-27 with Solution
Write a query that will identify all employees who work in departments located in the United Kingdom.
Sample table: employees
Sample table: departments
Sample table: locations
Sample table: countries
Sample Solution:
SELECT first_name 
FROM employees 
WHERE department_id IN 
(SELECT department_id 
FROM departments 
WHERE location_id IN 
(SELECT location_id 
FROM locations 
WHERE country_id = 
(SELECT country_id 
FROM countries 
WHERE country_name='United Kingdom')));
Sample Output:
first_name
Susan

Practice Online
Query Visualization:
Duration: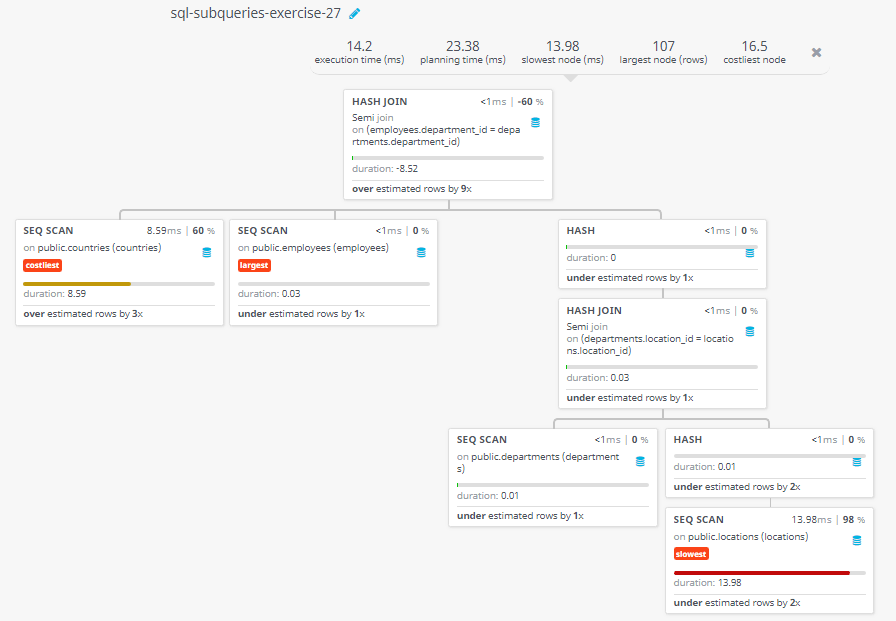 Rows: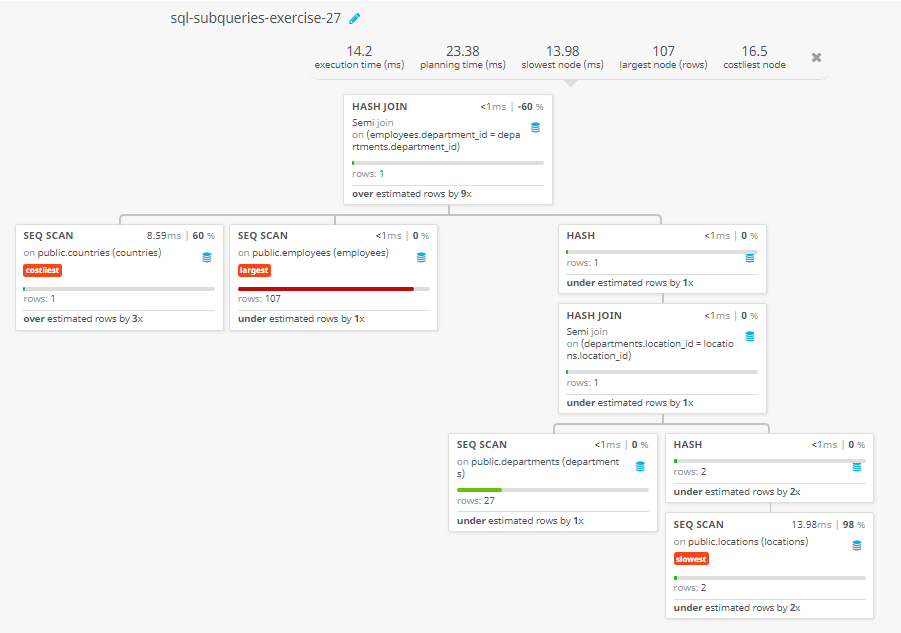 Cost: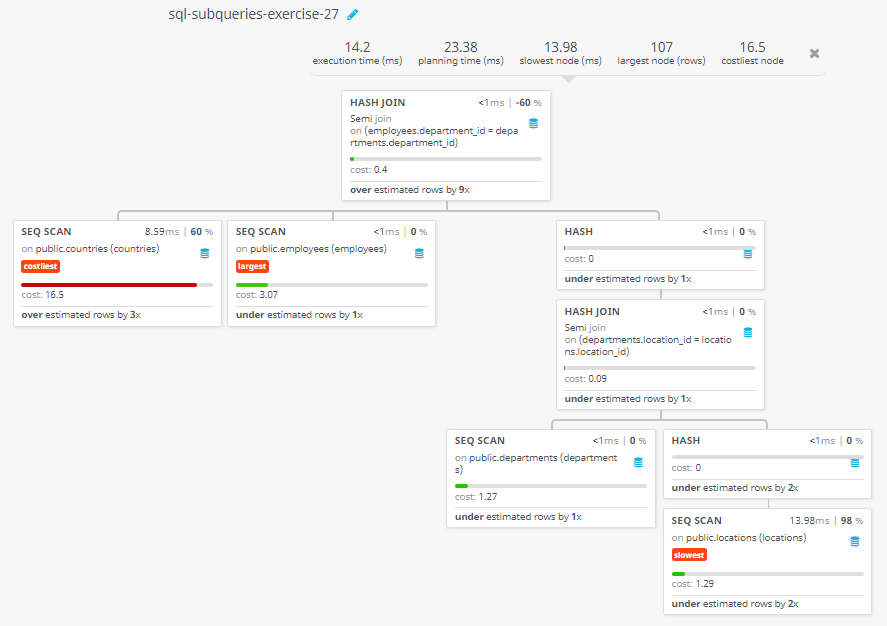 Have another way to solve this solution? Contribute your code (and comments) through Disqus.
Previous: Write a subquery that returns a set of rows to find all departments that do actually have one or more employees assigned to them.
Next: Write a query to identify all the employees who earn more than the average and who work in any of the IT departments.
What is the difficulty level of this exercise?

New Content: Composer: Dependency manager for PHP, R Programming
---