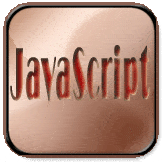 JavaScript toSource Method: String Object
Description
The toSource() method is used to get the source code of the object.
Version
Implemented in JavaScript 1.3
Syntax
toSource() 
Parameter
None
Example:
In the following web document toSource() method returns the source code of the string.
<!DOCTYPE html PUBLIC "-//W3C//DTD XHTML 1.0 Transitional//EN"
"http://www.w3.org/TR/xhtml1/DTD/xhtml1-transitional.dtd">
<html xmlns="http://www.w3.org/1999/xhtml" xml:lang="en" lang="en">
<head>
<meta http-equiv="content-type" content="text/html; charset=iso-8859-1" />
<title>JavaScript String object - toSource() method example</title>
</head>
<body>
<h1 style="color: red">JavaScript String object : toSource() method</h1>
<hr />
<script type="text/javascript">
//This is done to make the following JavaScript code compatible to XHTML. <![CDATA[
str1 = new String("JavaScript");
document.write(str1.toSource());
//]]>
</script>
</body>
</html>


View the example in the browser
Supported Browser
| | | | | |
| --- | --- | --- | --- | --- |
| Internet Explorer 7 | Firefox 3.6 | Google Chrome 7 | Safari 5.0.1 | Opera 10 |
| Yes | Yes | Yes | Yes | Yes |
See also:
Many of our valued users post comments along with piece of code. Disqus may, false positively, consider those piece of code as Bad or Starnge syntax and send those comments to spam automatically. Even if that happens, we will make sure those useful comments are taken out of spam and approved. It may take a couple of days for that though, but any useful comment will be brought to public view for sure. We regret if that happend to any user. You may write us directly regarding this to - w3resource[at]yahoo[dot]com.
---