SQL Exercises, Practice, Solution - exercises on AdventureWorks Database
SQL Queries of AdventureWorks Database:
The AdventureWorks Database is a Microsoft product sample that provides an example of an online transaction processing (OLTP) database. Adventure Works Cycles is a fictitious multinational manufacturing company that is supported by the AdventureWorks Database.
Exercises:
List of Schemas and Tables and ER Diagram in the AdventureWorks database:
Schema: humanresources
E R Diagram of humanresources Schema: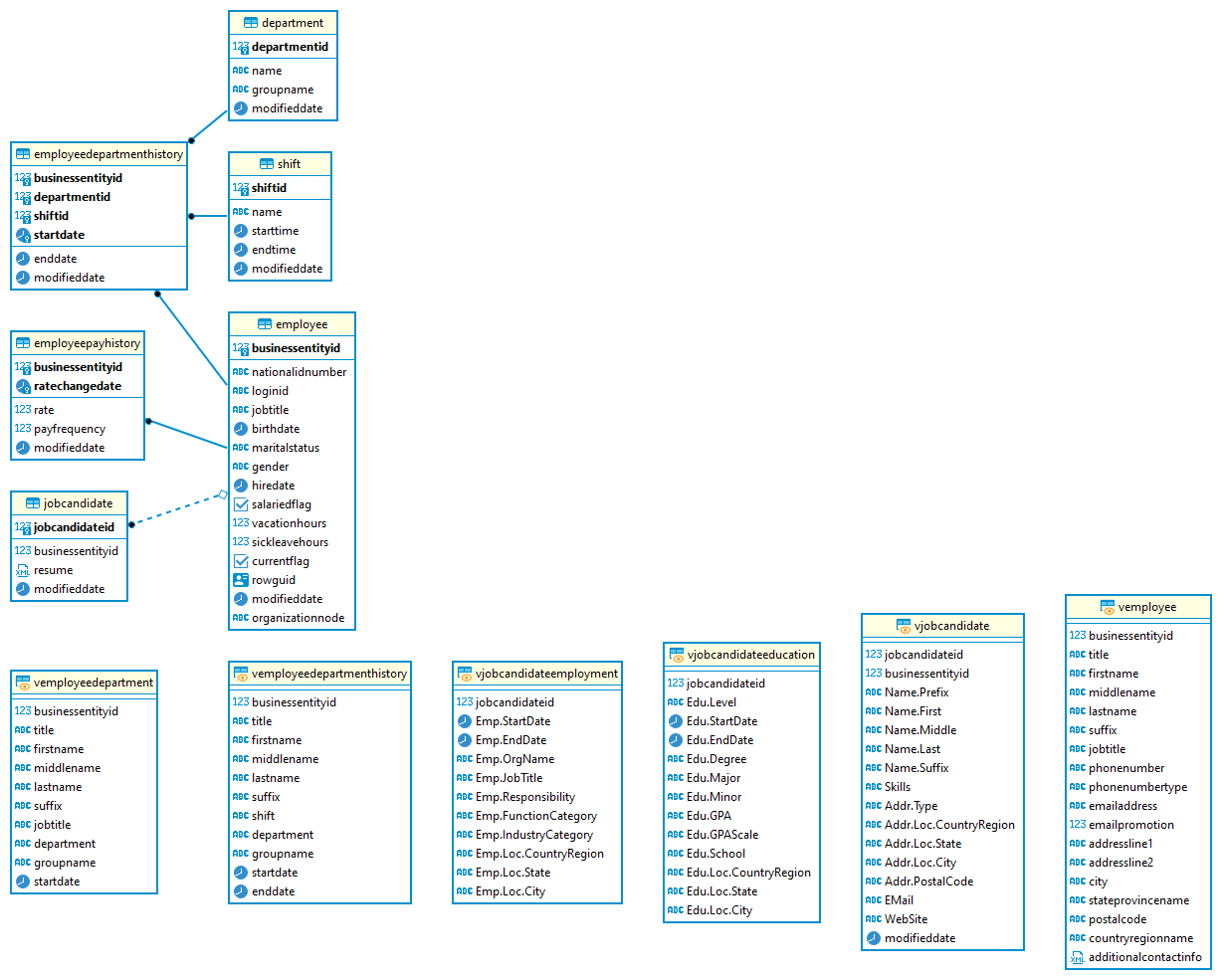 Schema: person
E R Diagram of person Schema: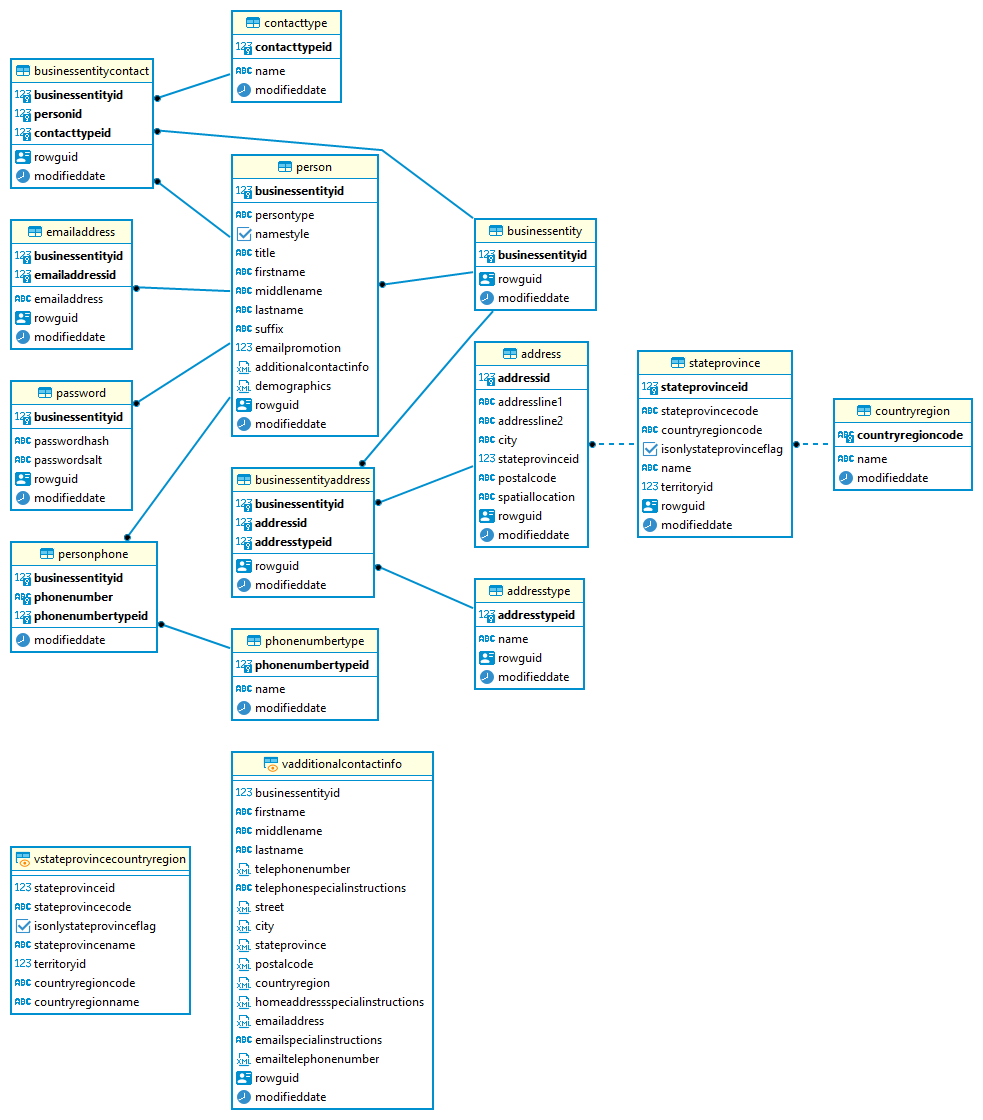 Schema: production
E R Diagram of production Schema: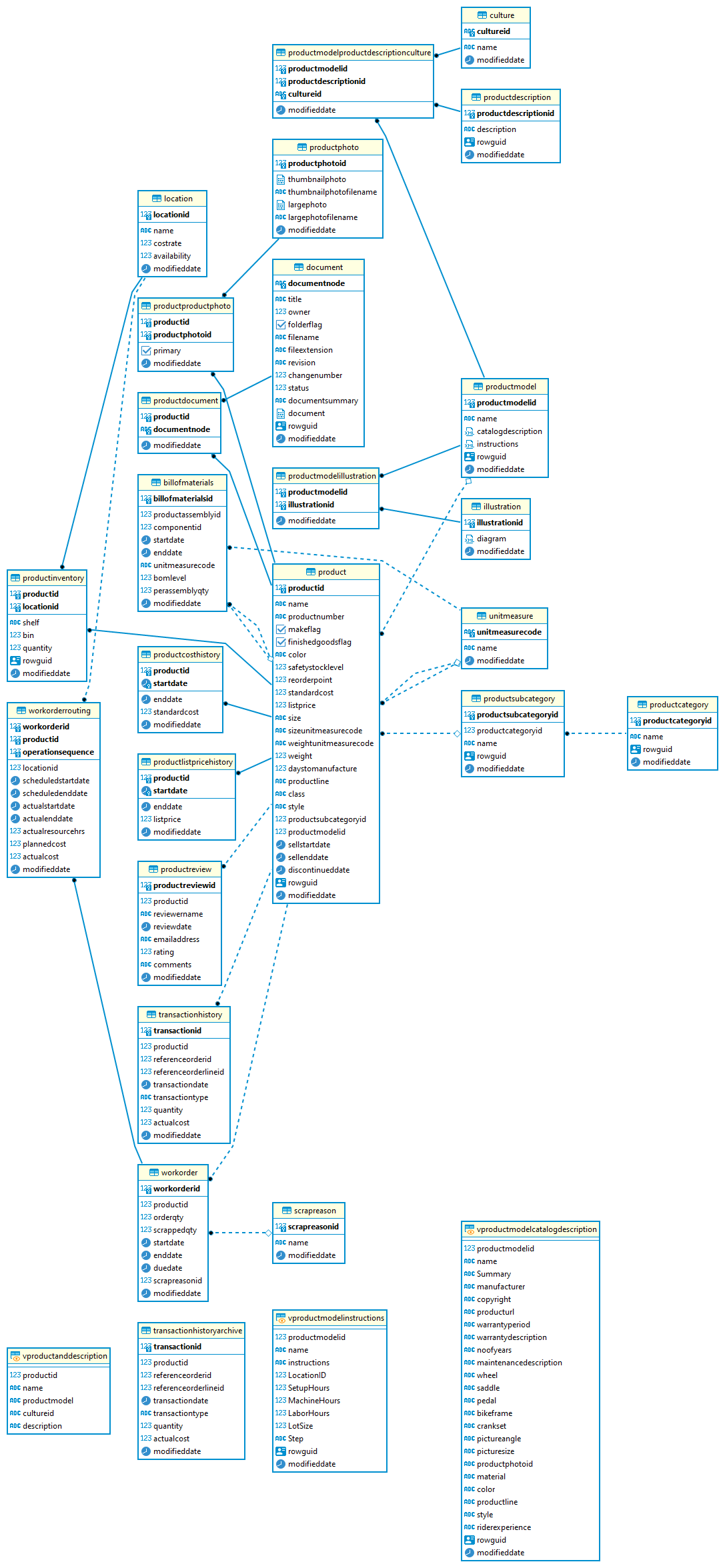 Schema: purchasing
E R Diagram of purchasing Schema: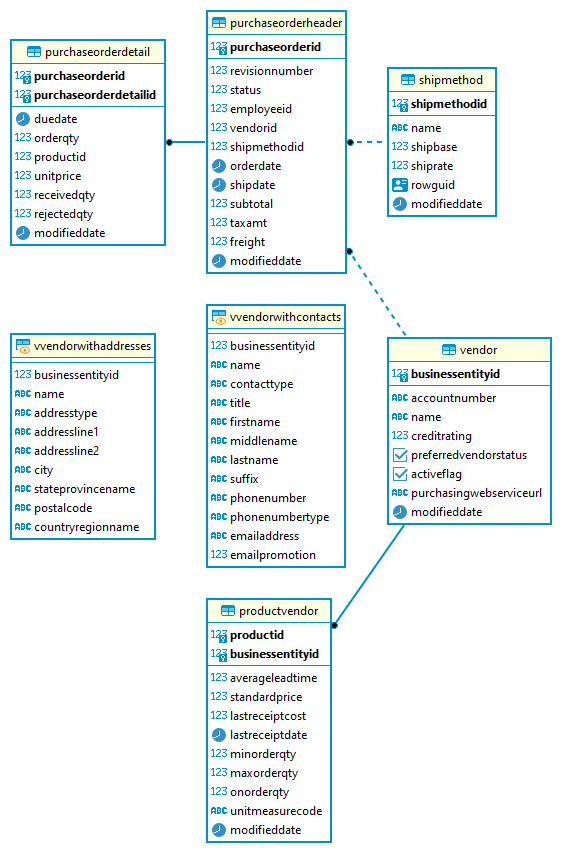 Schema: sales
E R Diagram of sales Schema: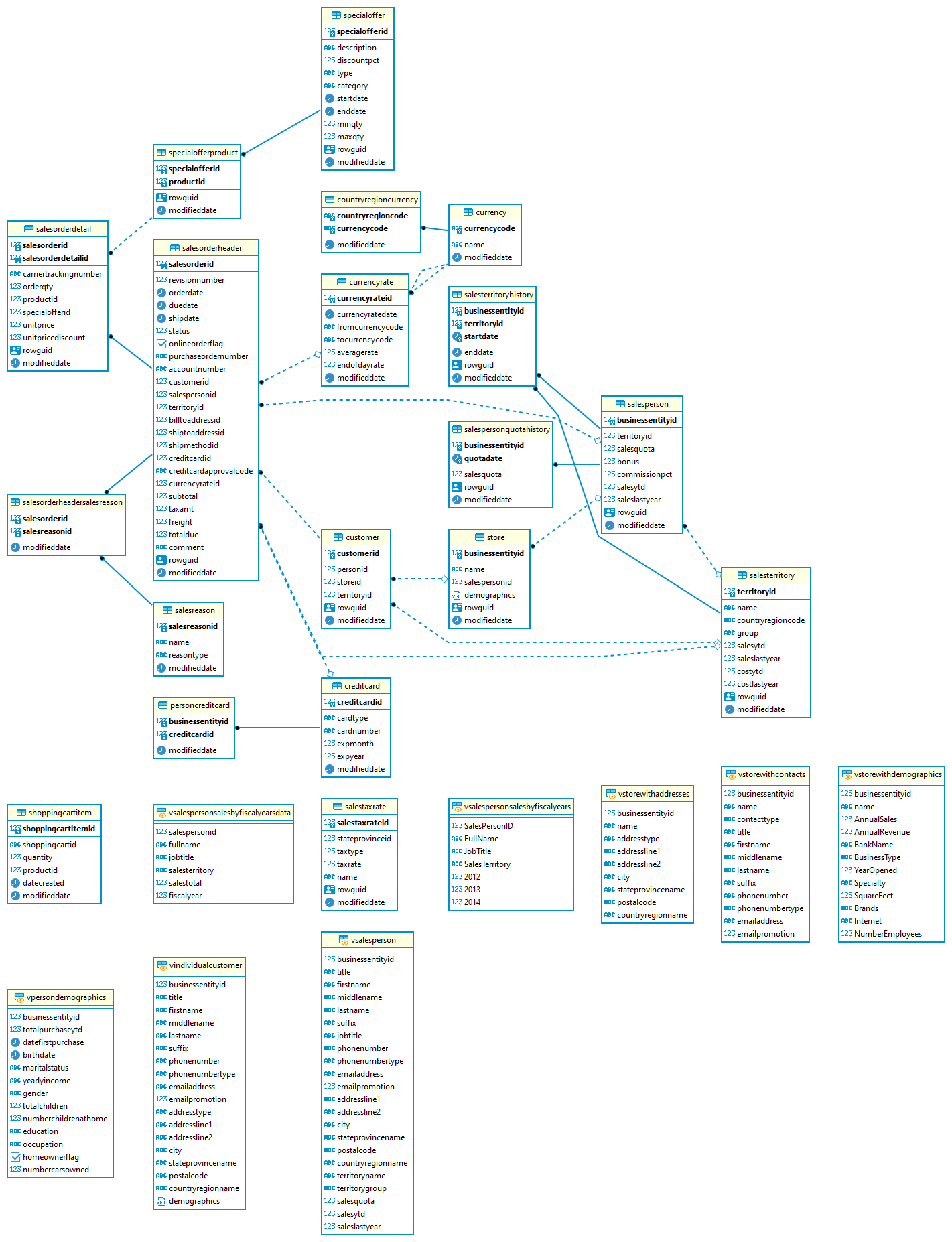 Download Postgre verseion of AdventureWorks Database. Clickhere.

SQL: Tips of the Day
How to combine date from one field with time from another field - MS SQL Server
You can simply add the two.
if the Time part of your Date column is always zero
and the Date part of your Time column is also always zero (base date: January 1, 1900)
Adding them returns the correct result-

SELECT Combined = MyDate + MyTime FROM MyTable

Ref: https://bit.ly/3wldJYf
---
---
---
---
We are closing our Disqus commenting system for some maintenanace issues. You may write to us at reach[at]yahoo[dot]com or visit us at Facebook