HTML CSS Exercise - CSS Navigation Bar
HTML CSS Exercise - 5
In this exercise you will create a navigation bar.
On completion, the page will look like following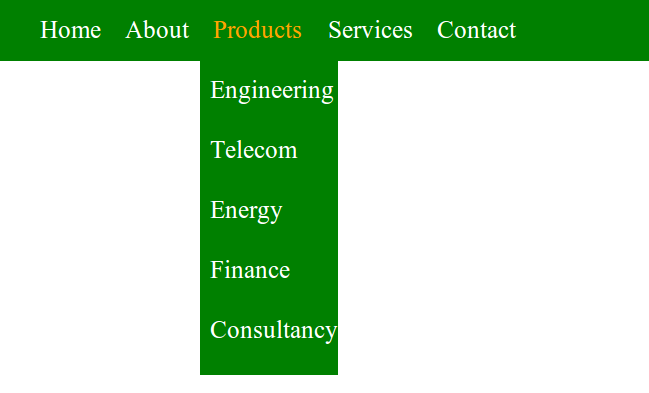 Use the following editor to complete the exercise.
See the solution in the browser
See the Pen html css common editor by w3resource (@w3resource) on CodePen.
Previous: Embed Audio and Video in an HTML page.
Next: create a CSS based Grid.
What is the difficulty level of this exercise?
Test your Programming skills with w3resource's quiz.

HTML-CSS: Tips of the Day
Remove the arrows from input[type="number"] in Opera
CSS Code:
input[type=number]::-webkit-inner-spin-button, 
input[type=number]::-webkit-outer-spin-button { 
    -webkit-appearance: none;
    -moz-appearance: none;
    appearance: none;
    margin: 0; 
}

HTML Code:

<input type="number" step="0.01"/> 

Ref: https://bit.ly/2JIYZIU
---
---
---
---
We are closing our Disqus commenting system for some maintenanace issues. You may write to us at reach[at]yahoo[dot]com or visit us at Facebook